Autumn Gardens
As warm days transition to crisp nights, a parade of red, russet and golden maples slowly begin to emerge at The Gardens.
What you see will vary week over week as the plants and trees are at various stages of their autumn transition. During early autumn, expect to see beds of Chrysanthemums and other autumn flowers as the trees and foliage in the backdrop begins to gradually change colour.
As autumn progresses and we enter October, the brilliant autumn foliage begins to take over the show. It is impossible to predict when may be the best and exact time to see the colour as it completely depends on the weather. Our blog and social media is updated regularly to reflect what's in bloom; be sure to check often as it could happen very fast!
November is typically a green month throughout The Gardens, with most of the leaves having fallen and Christmas preparations underway. We are open everyday rain or shine and provide complimentary umbrellas during your visit should you be caught in the autumn rain.
Curious about what's in bloom now or at any time? Visit our blog for regular updates from the gardening team.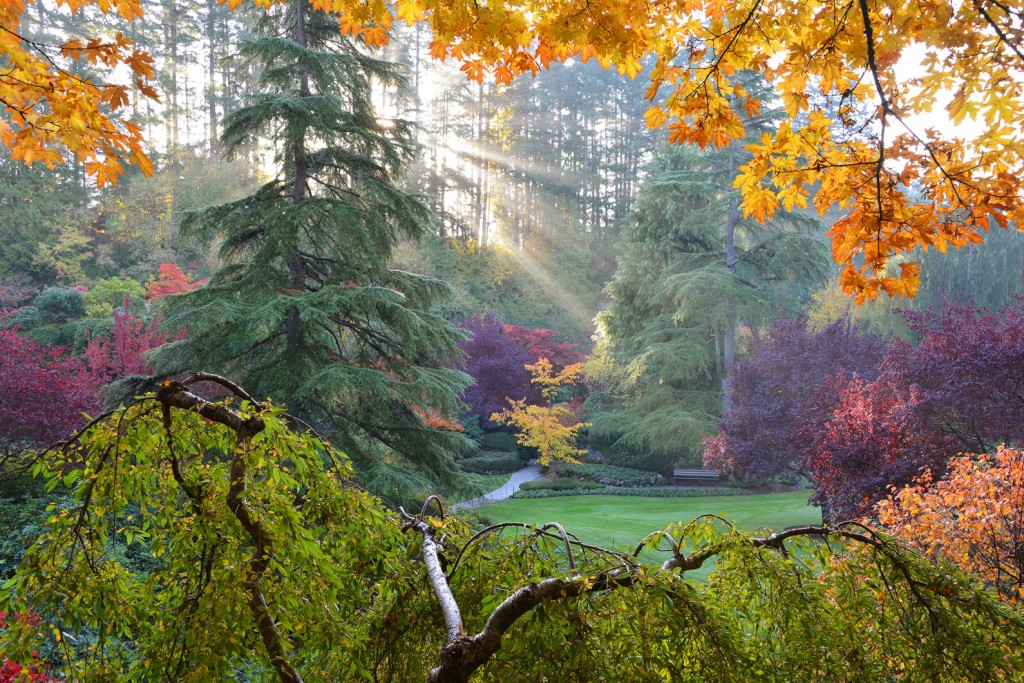 If you are looking for a specific plant, be sure to review our Flower and Plant Guides found below. Remember, these are simply guides. Bloom times may change due to weather.