COVID-19 Update: As of 9 AM, March 26th, The Butchart Gardens is temporarily closed to the public. See details by clicking here.
From seeds to mementos
From hand-packaged seeds to one-of-a-kind gifts made by local artisans, our Seed & Gift Store offers something for everyone. We have warm, knowledgeable staff on hand to serve you. Plus, you can buy in store and ship later.
Temporarily closed. See details by clicking here.
A menagerie carousel
A menagerie of 30 hand-carved wooden animals and chariots, the carousel was brought to life by Jennie Butchart's great-granddaughter and current owner of The Gardens, Robin-Lee Clarke, in 2009. Loved by children and adults alike, the domed Children's Pavilion and Rose Carousel house events year-round—and welcome kids of all ages for a ride!
Rates
Single Ride          $2.00, incl. tax
11 Ride Card         $20.00, incl. tax
Temporarily closed. See details by clicking here.
Your starting point
Whether you arrive by car or bus, Waterwheel Square is the hub. Home to our Visitor Information Centre, Seed & Gift Store and Coffee Shop, it's where you gather around a map and plan your journey through The Gardens, grab a snack and stock up on souvenirs. Play chess in the summer months, skate at Christmastime—and be sure to take a photo in front of our famous sign!
Enter The Gardens by water
The official boaters' entrance to The Gardens, The Wharf features a float for dinghies, paddle-powered watercraft—even float planes!—plus, a drop-off for whale-watching boats. With five buoys, we can also accommodate boats less than 40 feet on a first come, first served basis for up to 24 hours. The Wharf is also where our boat tours depart from in the summer months.
Boat Tour Rates
Adult $21.00 +tax
Youth $16.00 +tax
Child $12.50 +tax
Available May 16 – September 15
12 Month Passholders and families (up to two adults, plus immediate dependent children and youths) receive $2 off all boat tour rates.
Your hub for summer entertainment
Bordered by our breathtaking Dahlia walk, the Concert Lawn plays host to a variety of performers throughout the summer months. Take in live performances at the open-air stage every night through July and August—bring a blanket and sit on the lawn, or enjoy the bench seating provided. With two towering totem poles connecting the Concert Lawn and the Fireworks Viewing Lawn, our best entertainment is only steps apart.
Visitor Information Centre
Plan your journey
Don't know where to start? Stop by the Visitor Information Centre for a map (available in 22 languages!), and speak with one of our helpful staff who can answer your questions, upgrade your ticket to a 12 month pass, or book you on a boat tour of Tod Inlet. In the summer, talk to our knowledgeable Gardeners at the Plant Identification Centre here.
Temporarily closed. See details by clicking here.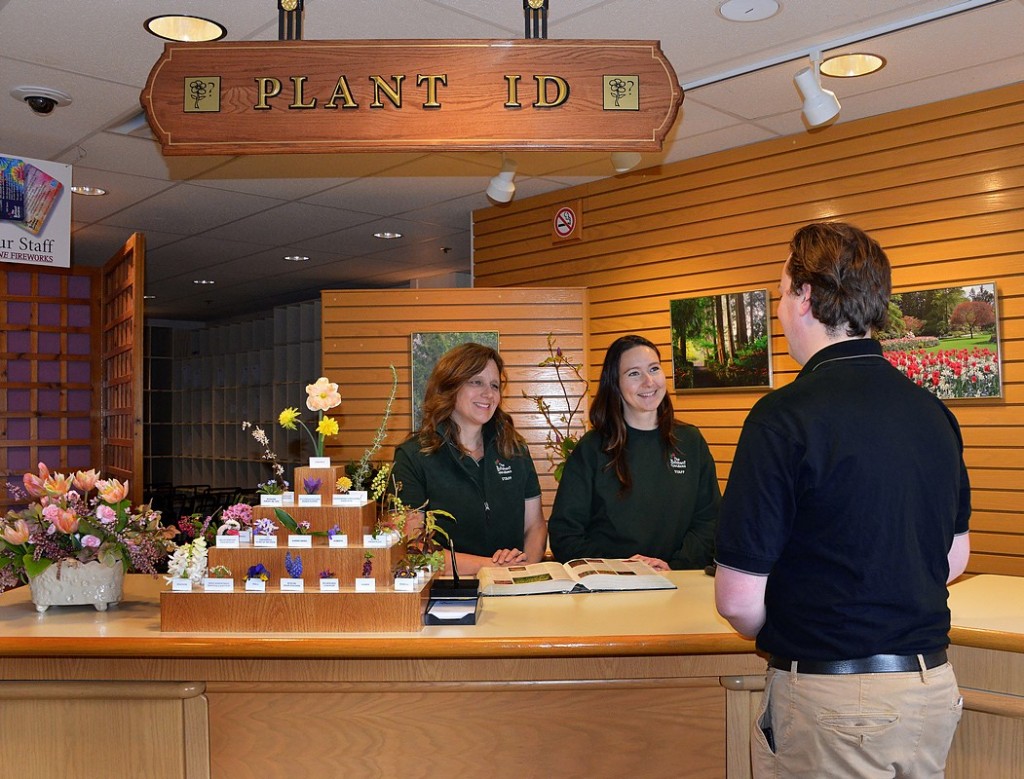 Acknowledging History
These Totem Poles, carved in Classic Coast Salish style by Master Carvers Charles Elliot of the Tsartlip Nation and Doug La Fortune of the Tsawout Band, were dedicated on September 9th, 2004 not only to celebrate the 100th anniversary of The Butchart Gardens but also in recognition of the rich cultural heritage provided by Indigenous People.