From hand-packaged seeds to one-of-a-kind gifts made by local artisans, our Seed & Gift Store offers something for everyone.
– Open daily, 3:30pm – 9:30pm.
– Masks or face coverings are mandatory inside the store.
– Respect physical distancing while shopping.
– No food permitted.
– No cash transactions; debit and credit cards accepted.
– Online and phone-in shopping is available, with complimentary pickup at the Admission Gate.
– We are unable to accommodate admission exclusively for the Seed & Gift Store shopping, at this time.
Open 3:45pm – 9:45pm, COVID-19 protocols in place, masks or face coverings are mandatory. Debit or credit card only, we are unable to accept cash. Admission to The Gardens is required.
A menagerie carousel
A menagerie of 30 hand-carved wooden animals and chariots, the carousel was brought to life by Jennie Butchart's great-granddaughter and current owner of The Gardens, Robin-Lee Clarke, in 2009. Loved by children and adults alike.
Rates
Single Ride          $2.00, incl. tax
11 Ride Card         $20.00, incl. tax
Your starting point
Whether you arrive by car or bus, Waterwheel Square is the hub, home to our Visitor Information Centre, Seed & Gift Store and Coffee Shop.
Enter The Gardens by water
Our Buoys will be closed for maintenance until Spring 2022.
The official boaters' entrance to The Gardens, The Wharf features tie-up for dinghies, paddle-powered watercraft and is also where our Boat Tours depart from in the summer months. With five buoys, we can accommodate boats less than 40 feet on a first come, first served basis for up to 24 hours.
Visitor Information Centre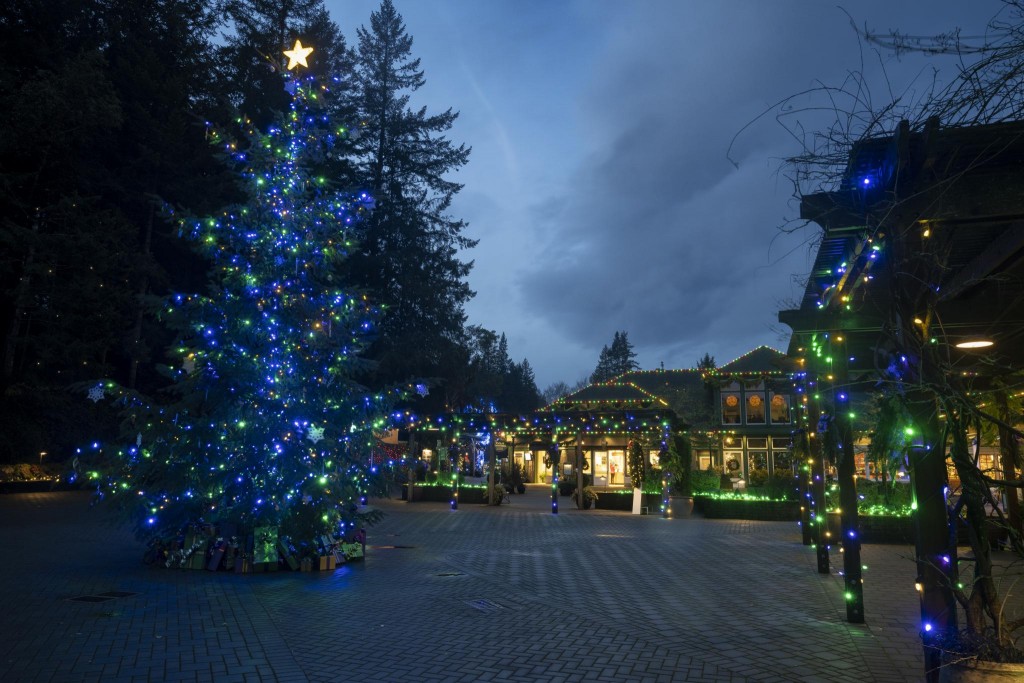 Masks or face coverings are mandatory inside.
Open for 12 Month Pass sales and renewals only at this time.
Acknowledging History
These Totem Poles, carved in Coast Salish style by Master Carvers Charles Elliot of the Tsartlip Nation and Doug LaFortune of the Tsawout Band, were dedicated on September 9th, 2004, not only to celebrate the 100th anniversary of The Butchart Gardens, but also in recognition of the rich cultural heritage of the local Indigenous People.