What's in Bloom Now? Garden Updates February 15 – 29
By Thea Hegland
Love is everywhere. While I am not referring to Valentine's Day per say, it does stand to reason that visiting The Gardens with your beloved is a very thoughtful, simple way to surround them with flowers – especially in the Spring Prelude.
There is a lot of love that goes into what we do. The stalwart gardening staff are passionate about their craft and the plants reciprocate that love with beauty. It really is all about the little details and careful attention. Sometimes it is just a gentle touch – a light pruning, cleaning, soil stirring, and a little fertilizer. Other times, it requires hard pruning, serious plant division, relocation and perhaps…. the compost. Life as a gardener is truly a labour of love and it shines in a quiet and simple eloquence. Rain or shine, the gardeners are committed, systematically completing the annual tasks that help make Butchart Gardens the best it can be each and every day to all who come to visit.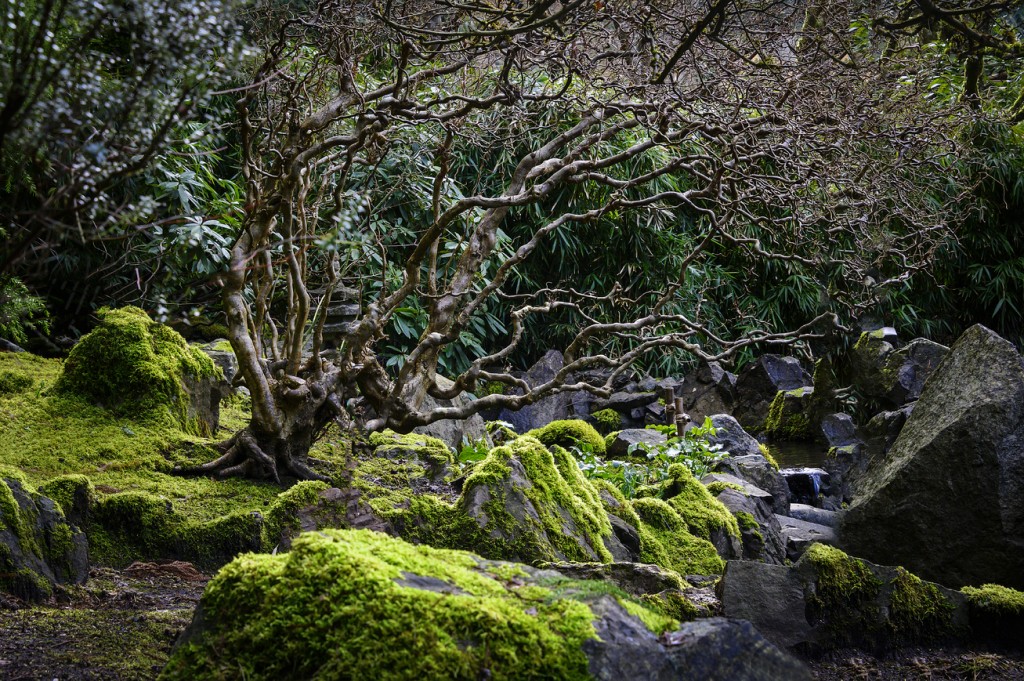 Damp west coast winters promote rapid moss growth on rocks and trees
It is not all about flowers; there is so much depth to the landscape and the backdrop is undeniably stunning. Surrounded by a mature west coast forest on the shores of Tod Inlet lies a secluded oasis filled with trees and shrubs, pleasant streams, impressive statues and mirrored ponds. For more than a century, The Gardens have been nurtured by many hands, some which have been here for more than 50 years. It is a special place that means so much to so many.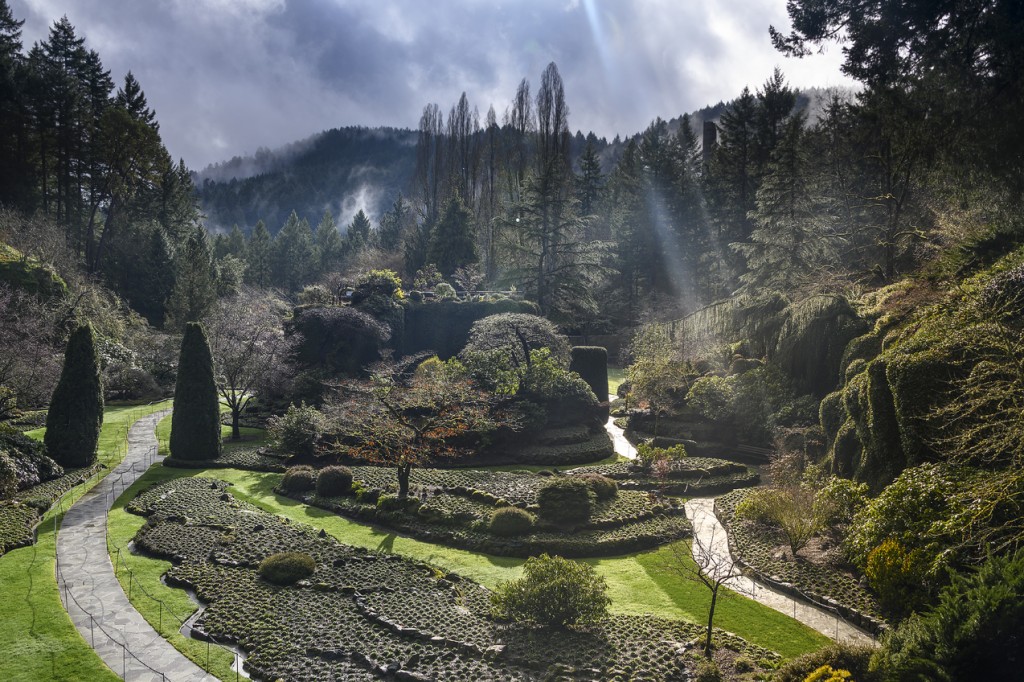 A combination of manicured gardens meets a rugged West Coast backdrop
These days, gardeners are busy pruning fruit trees, mulching the flower beds and deep in the throes of a major overhaul by the famous Laburnum trellis that leads into Waterwheel Square from the parking lot.
Highlights at this time include the winter garden, filled with the sweet fragrance of Daphne odora, the colourful blanket Crocus that flows through the Rose Garden and the beautiful blossoms of the earliest flowering spring shrubs that are brave enough to come out.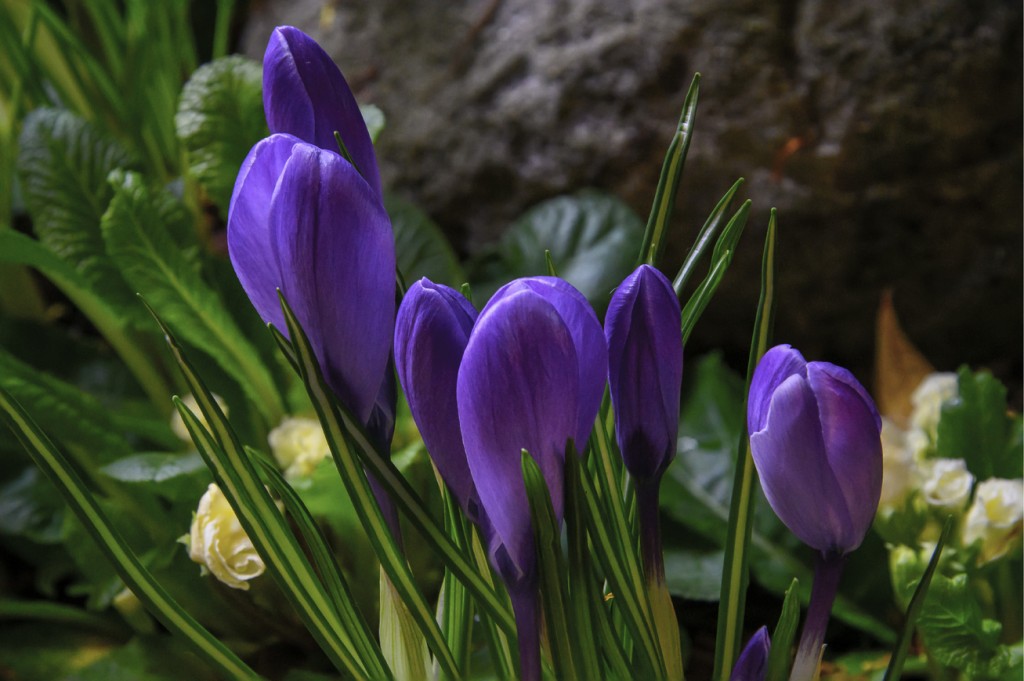 Colourful Crocus adorn the Rose Garden and beyond
Then, there is the Spring Prelude. It just makes us all feel good; flowers, fragrance, fish, flowing water. It is all here now, come discover a special place where you can enjoy the many blossoms of Magnolia, Camellia, Prunus and Rhododendron.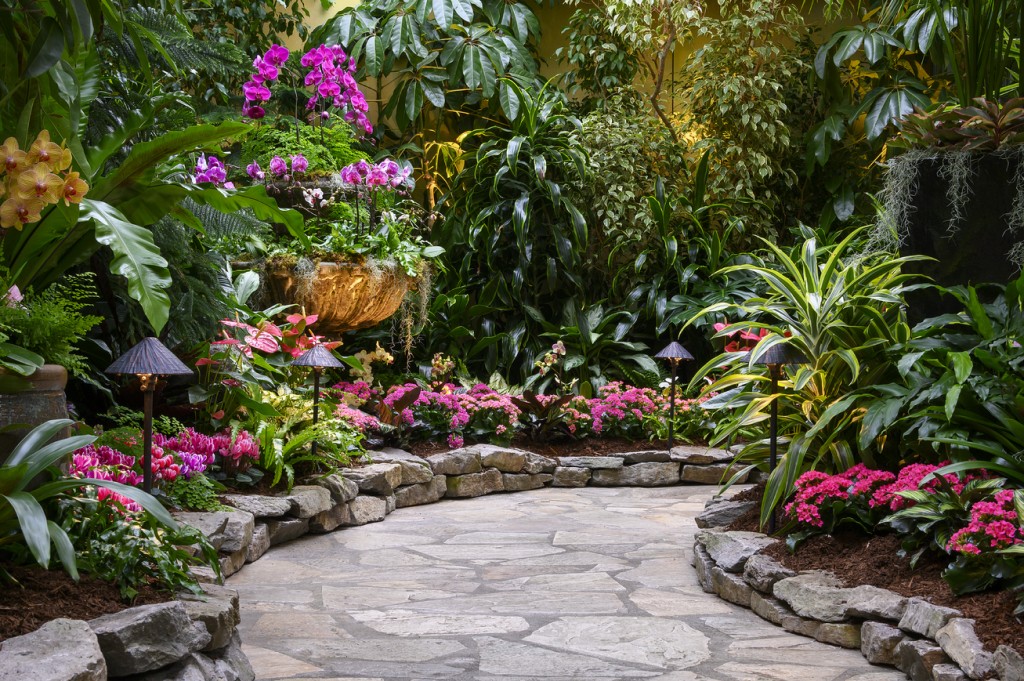 Surround yourself with a bounty of blooms inside the Spring Prelude Garden
From February 26 to March 1, The Butchart Gardens will have a display at the Northwest Flower and Garden Show at the Seattle Convention Centre. If you are a Seattle local or you are in the area, come by to see our exhibit and visit with us to gather insight in what we have to offer year-round at The Gardens.