What's in Bloom Now? Garden Updates November 15 – 30
By Thea Hegland
To some it may seem The Gardens are somewhat lethargic at this time; we are all just waiting for the fifth season at The Gardens to begin – Christmas. Flowers are few and far between, but like night when it is time to sleep, there still remains some stirring in the silent times.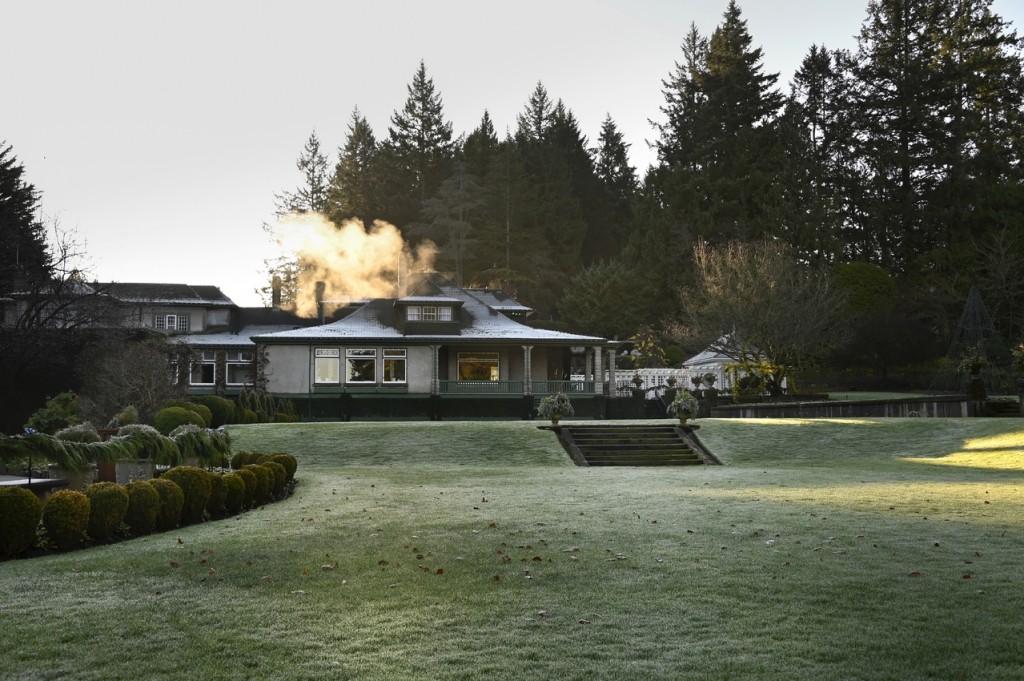 A crisp November morning
It is the little things that rouse us from a peaceful slumber; simple beauties such as Bellis (English daisy) flowers that are found amongst the garden beds, and the dainty Viola flowers that brighten up winter containers.  Berried garden shrubs such Skimmia, (Japanese skimmia), Viburnum, Cotoneaster, Aucuba (Spotted laurel), Nandina (Heavenly bamboo) and Ilex all deliver a wealth of riches with their wares. Fall favourite, Callicarpa bodinieri 'Profusion' (Beauty berry) with tiny bead like berries beams with a vibrant violet colour in the November garden.  Noteworthy on the Concert Lawn is the Catalpa (Indian bean tree) with pendent, golden bean – like seed pods. Almost as if they were expertly hung by the Christmas decorators!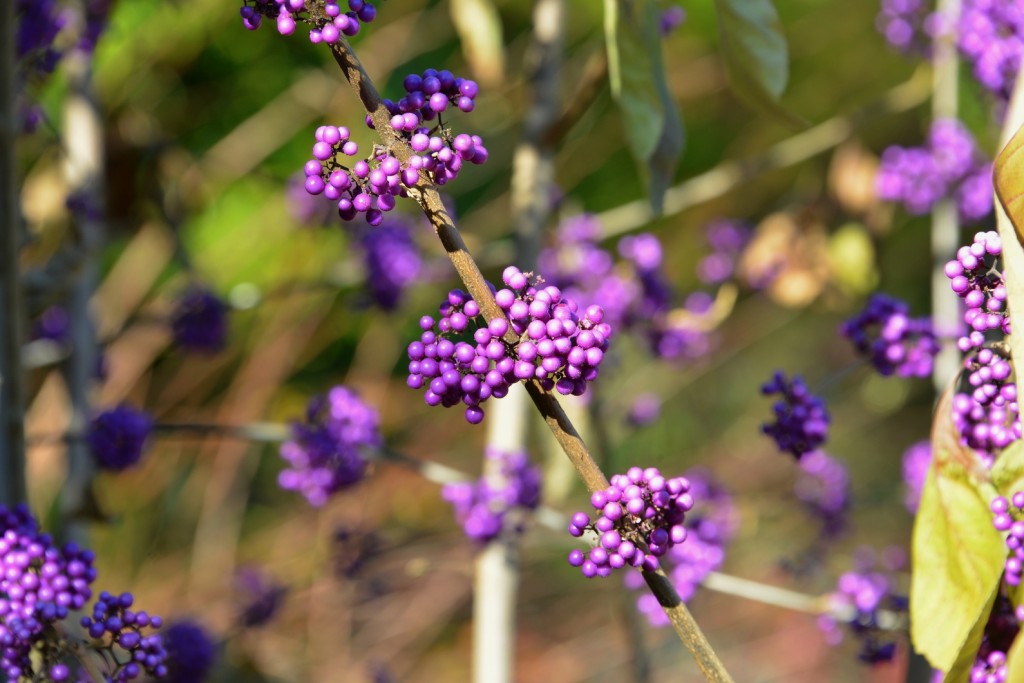 Vibrant violet Callicarpa bodinieri
Why wait for December 1st – the official start to our Christmas season – when you can enjoy now? Let the excitement mount. Come see what has been setup so far; it is incredible to watch as it all unfolds. The sun is out shining and the birds are singing, I think you will be pleasantly surprised!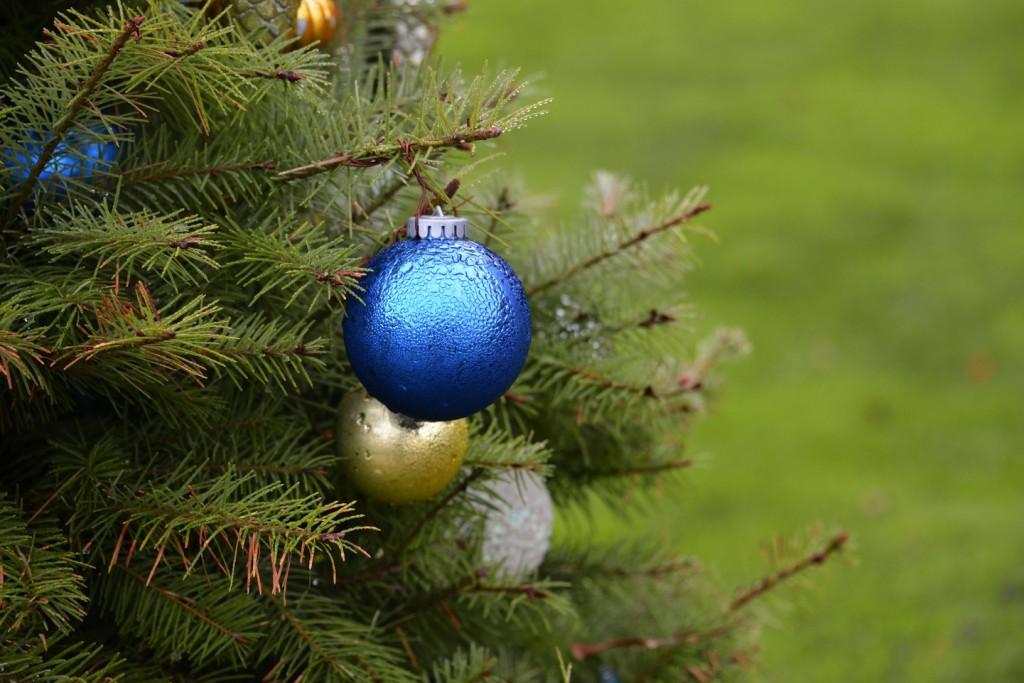 The Magic of Christmas is in the air
Plants that are currently blooming
Aucuba japonica (Spotted laurel)
Bellis (English daisy)
Bergenia (Elephant's ears)
Callicarpa (Beautyberry)
Catalpa
Cotoneaster
Cyclamen coum
Erica (Erica)
Euonymus europaeus (Spindle tree)
Illex
Mahonia (Oregon grape)
Nandina (Heavenly bamboo)
Nerine
Ophiopogon planiscapus (Mondo grass)
Parthenocissus tricuspidata (Boston ivy)
Pyracantha (Firethorn)
Polyanthus (Primula)
Skimmia japonica
Viburnum bodnantense
Viola