Lawn Care Report
By Thea Hegland
Often, when people think of visiting The Butchart Gardens, they are thinking about the flowers and trees. Visitors from all over the world plan visits to catch the seasonal highlights. One highlight that is truly a constant at The Gardens is our exceptional lawns; the picture frame of The Gardens.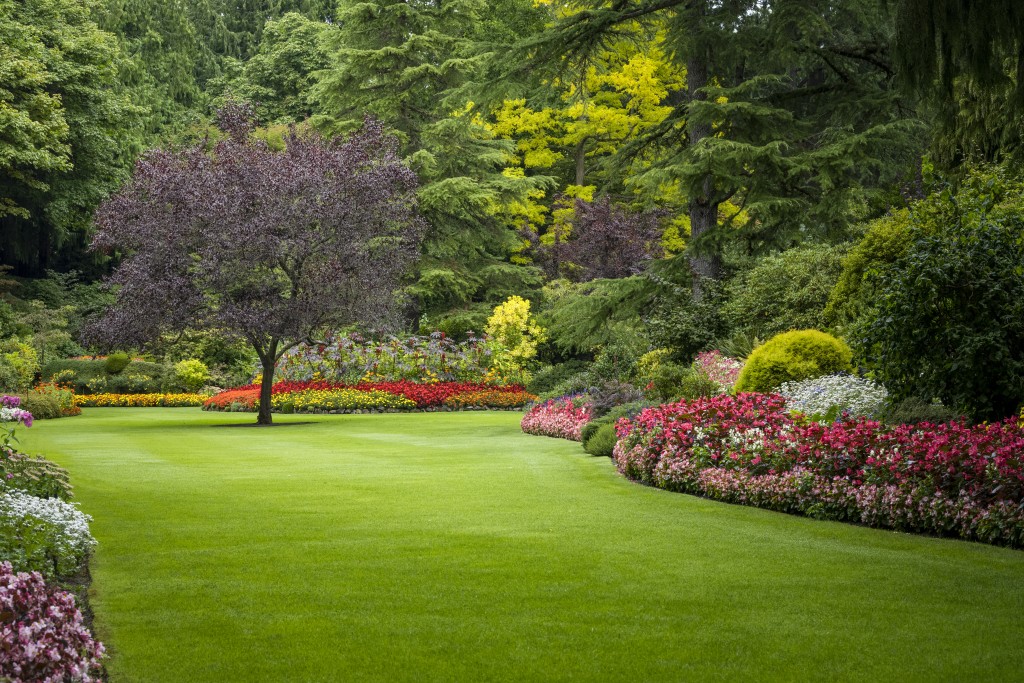 Lush, green, undulating lawns, showcase all the botanical wonders of The Butchart Gardens. The beauty of our lawns is a testament to the diligent care and attention they receive. Our Turf Crew follows a long-established routine.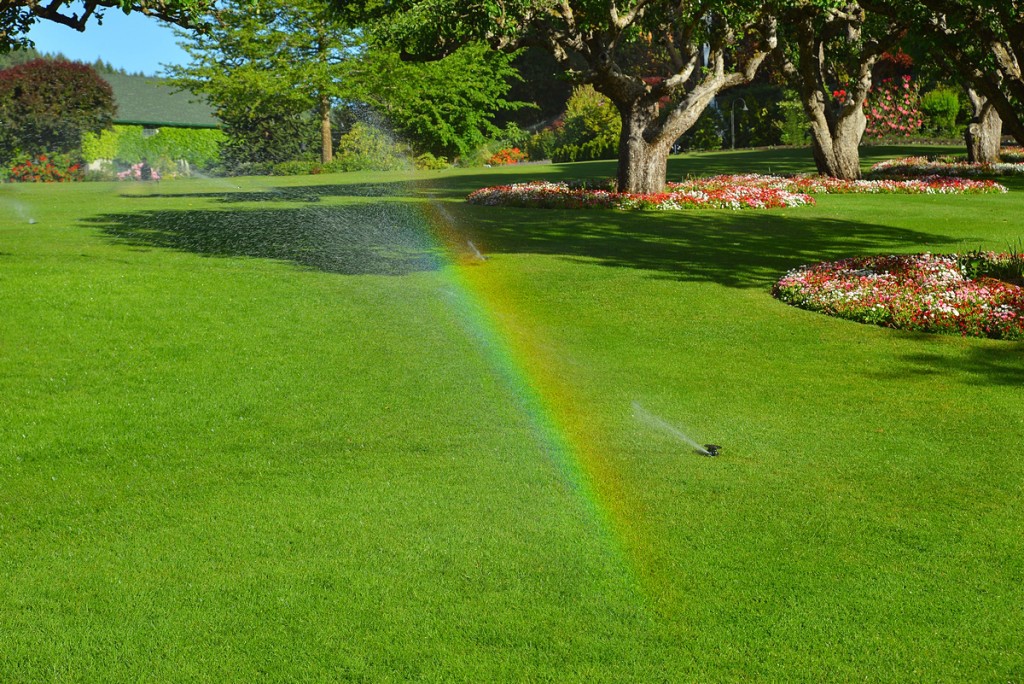 Starting with a carefully chosen grass seed mixture, the "Premier Pacific Sports Field Mix". This is a proven reliable mixture of 50 % Perennial Rye, 30% Kentucky Blue, and 20 % Fescue. During the spring and summer months, the lawns are cut twice per week. Fertilizer is applied 3 or 4 times during this period depending on the conditions of the lawns. The striped effect on the lawns is obtained by a heavy roller attached to the lawn mower. The grass is cut approximately 1" in the spring and fall and 1 1/8" in the summer.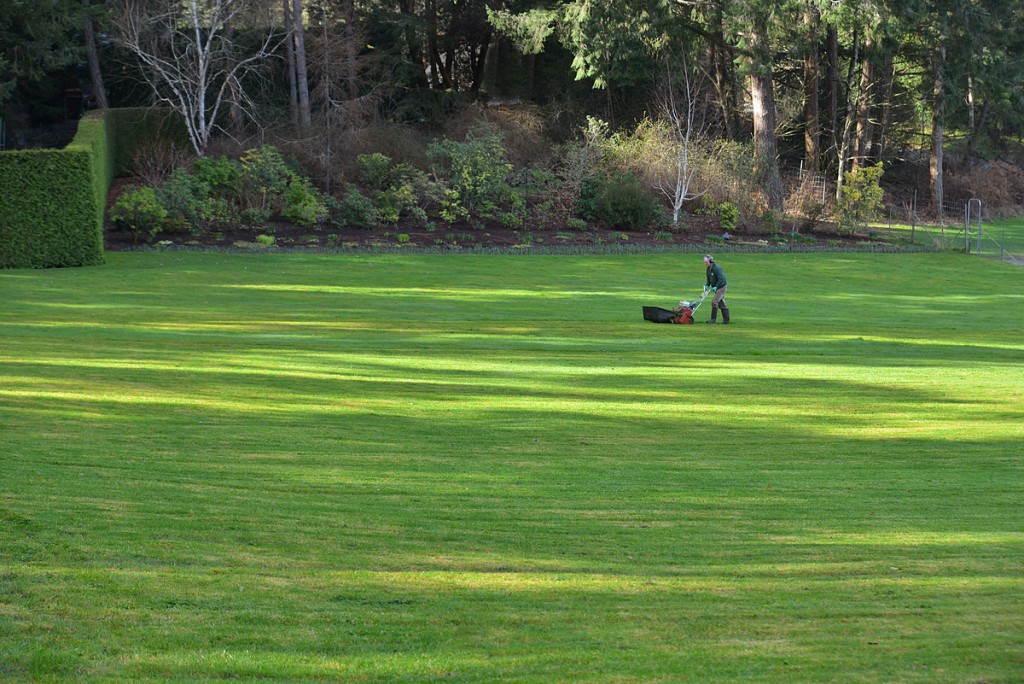 Now that fall is upon us, it is time to take some extra care of our lawns. The fall scheduled maintenance routine includes aeration and a top dressing with sand. In mid-October, an application of organic fall fertilizer is then applied. This ensures our lawns are in the best shape before the winter months. Aeration allows the dormant soil beneath the lawn to breathe. This allows oxygen and water to get right into the ground which in turn helps break up any soil compactions and improve drainage.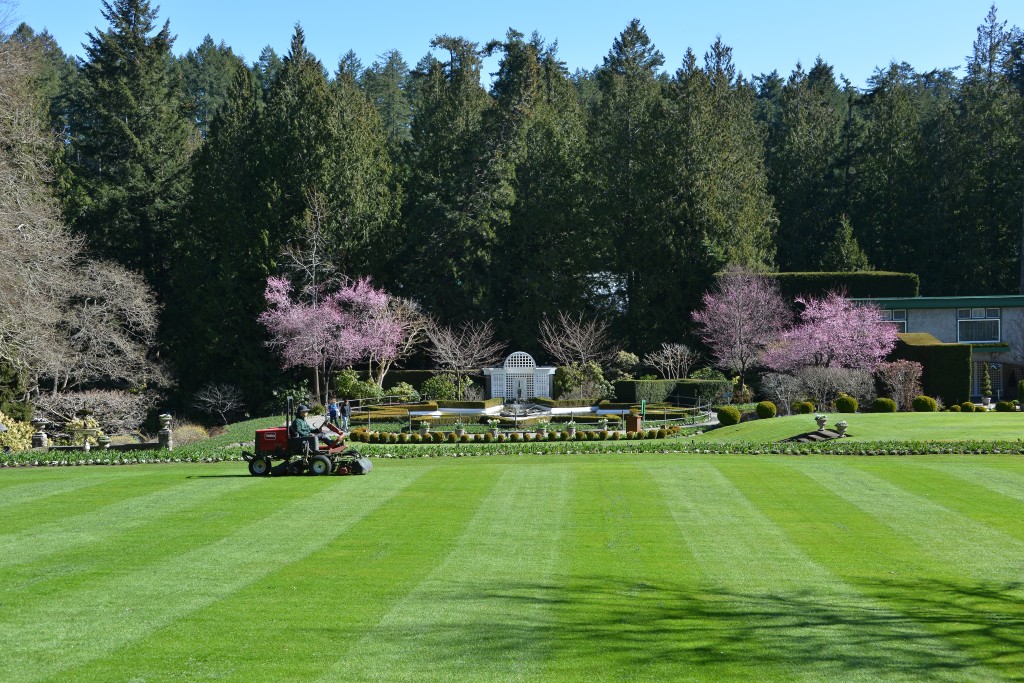 The Turf Crew will then get some reprieve from the intense lawn care routine until early spring. When the lawns are again workable, (usually around late March or early April) they are power raked, aerated and top dressed with sand. They are then fertilized with an organic blend (slow release) in higher traffic areas. And it all begins again…but for now, the focus is on getting the beautiful lawns ready for the longer nights and cooler days ahead.