June 1 – September 30
From colourful florals in the day to subtle plays of light and shadow in the evening, summer offers breathtaking drama as day fades into night.
Friday and Saturday nights through July and August, you can take in a live performance from our outdoor stage on the Concert Lawn. Nestled amidst lush trees, the stage plays host to a variety of performers. Summer concerts will begin at 8:00 PM and are included with your admission ticket. Click to view the 2022 concert schedule.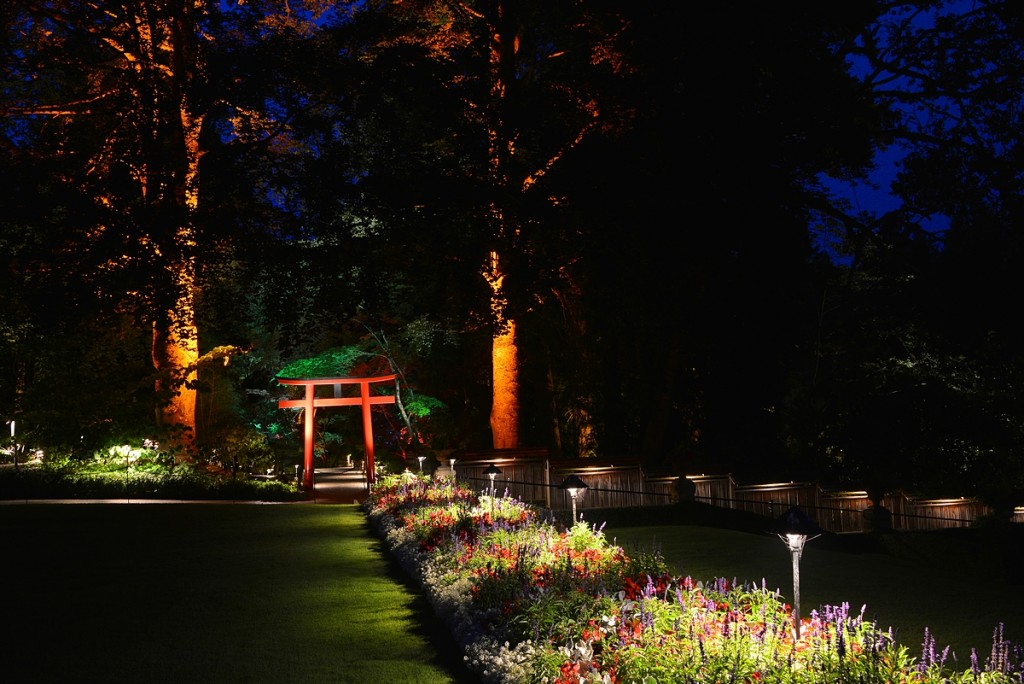 As dusk settles, thousands of subtle lights transform The Gardens into a magical wonderland, showcasing an artistic display of light and shadow.
June 1 – September 11
Thursdays admission gates close at 8:00pm, viewing until 9:00pm
Friday & Saturday admission gates close at 9:30pm, viewing until 10:30pm
Sunday admission gates close at 6:30pm, viewing until 7:30pm
Thursday and Sunday evening Garden viewing, Friday and Saturday Night Illumination.
OPEN DAILY, 11:00 AM –  5:30 PM
What better way to top off your experience in the Italian Garden than with house-made Gelato? Flavours vary throughout the season and feature locally-sourced ingredients. Our culinary team travelled to Italy specifically to learn how to make this delicious treat.
Summer Firework Saturdays
Due to ongoing staffing challenges, we will be unable to offer Fireworks in 2022.
Electric Boat Tours
Due to ongoing staffing challenges, we will be unable to offer Electric Boat Tours in 2022.