Summer Garden Insights
By Rick Los, Director of Horticulture
Summer is sensational (captivating, dazzling, exquisite, enchanting, stunning) in as much as spring is spectacular (breathtaking, electrifying, glorious, picturesque, striking). You're probably wondering why we would even consider making such a statement as each season is virtually equal in adjective beauty. However, it is something worth pondering as one of the most frequently asked questions that we hear is: "Which season should I choose to visit?" In this article I will elaborate on the summer season and hopefully provide you with enough insight to help make your decision a little easier.
Unquestionably, summer is the most popular time of the year as the vast majority of our visitors come June through September. It may seem a little busy at times, but if you plan your visit for early in the day or later in the afternoon, there are fewer people (for the most part). We love to welcome our visitors at any time of the year, but I have always considered it a bit of a shame that we don't draw the same numbers for our incredible spring bulb display. Nonetheless, our beautiful summer display is fully deserving of the crowds that come out to enjoy it.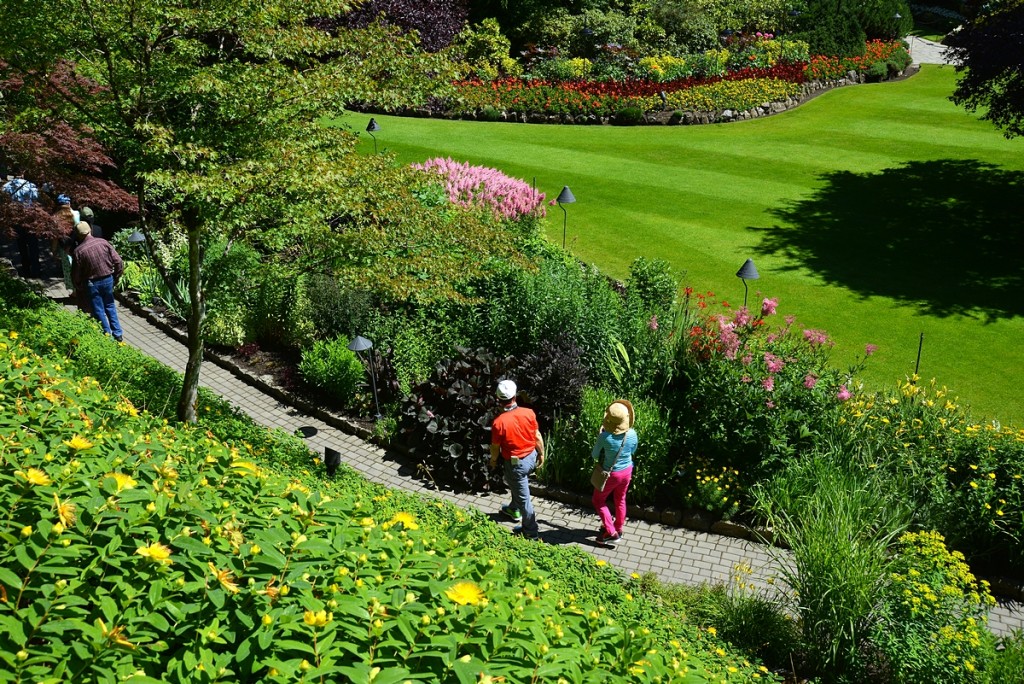 Most people in our part of the world long for the warmer summer months as the days are typically much sunnier and the conditions much drier than in the winter and spring. This is also the time of year for us when our days are extremely long as we enjoy over 16 hours of daylight throughout most of the month of June with day length gradually reducing down to just under 12 hours by the end of September. These incredibly long days allow our gardeners to get an early start in the garden, which is definitely a bonus for us as there are many tasks to be performed before visitors begin to arrive. Not that I should be comparing our gardeners to plants, but our gardeners seem to perform better during sunny, warm weather somewhat like plants responding physiologically and developmentally to adequate amounts of daylight and warmth.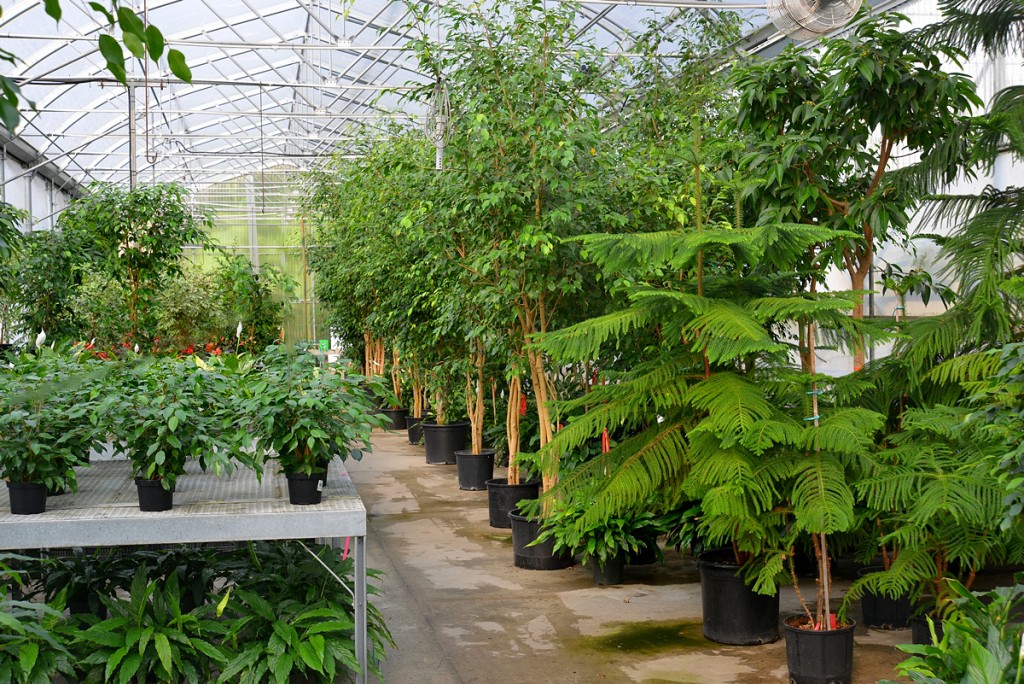 Major changes in our floral displays are implemented each year and we continually challenge ourselves to improve upon the previous year. The summer displays involve detailed planning and execution with each border strategically designed to complement and enhance our permanent plantings. In many cases our displays of summer annuals are striking enough to make statements of their own. The planting for this season involves the efforts of nearly 70 staff members and takes place over a period of 4 weeks beginning somewhere in the middle of May. This intense project also involves the removal of close to 300,000 spring flowering bulbs as well as any soil modifications that may need to be performed – this is ultimately a complete garden makeover! Just so you know, we grow everything we plant, which includes over 900 varieties of plants for the summer display. We have over 2 acres of greenhouses where 16 staff work year-round producing top quality plants.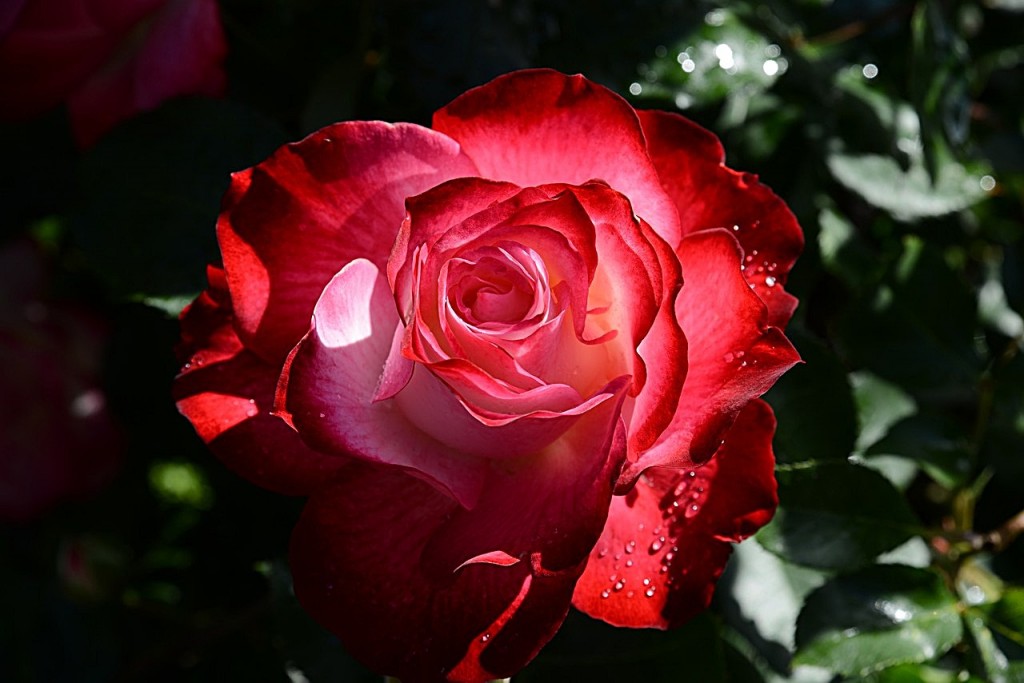 Exceptional gardens don't need to rely on colourful seasonal plantings, but in our garden, we always seem to stray towards talking about them. Undoubtedly one of our most popular garden areas is our impressive Rose Garden which has been nominated this year for the International Award of Garden Excellence by the World Federation of Rose Societies. Unfortunately, we won't know the results until after this article is published.  In this garden, before the Roses appear in late June, magnificent Delphiniums provide a colourful backdrop throughout the entire Rose Garden. Once the Roses begin to bloom the combination of colour and contrasting texture with the Delphiniums is stunning! The Delphiniums typically finish blooming in late June/early July and we then move into the rhythm of the season which involves (among many other tasks) the ongoing deadheading of spent Rose blooms. Deadheading helps to maximize flower production, ensuring that the Rose Garden is a highlight right through to the end of the summer.
Roses are captivating on so many levels with their intoxicating fragrance and vibrant colours, but another area that captivates and refreshes in a completely different way is our lush and green Japanese Garden. The atmosphere changes as you enter this garden and the first thing you may sense is a feeling of peacefulness and serenity. There is almost a sense of relief – not only a relief from the bright sunshine, but also a relief from the brilliantly colourful display borders that dominate most of the other gardens. The Japanese Garden is a refreshing change that will cause you to slow down and immerse yourself in a landscape consisting of interesting shapes and textures as well as the soothing shades of green. Skillful pruning is critical in this garden and if you take the time to closely observe the plant material here you will appreciate the intricate work that our gardeners perform to maintain this exceptional garden.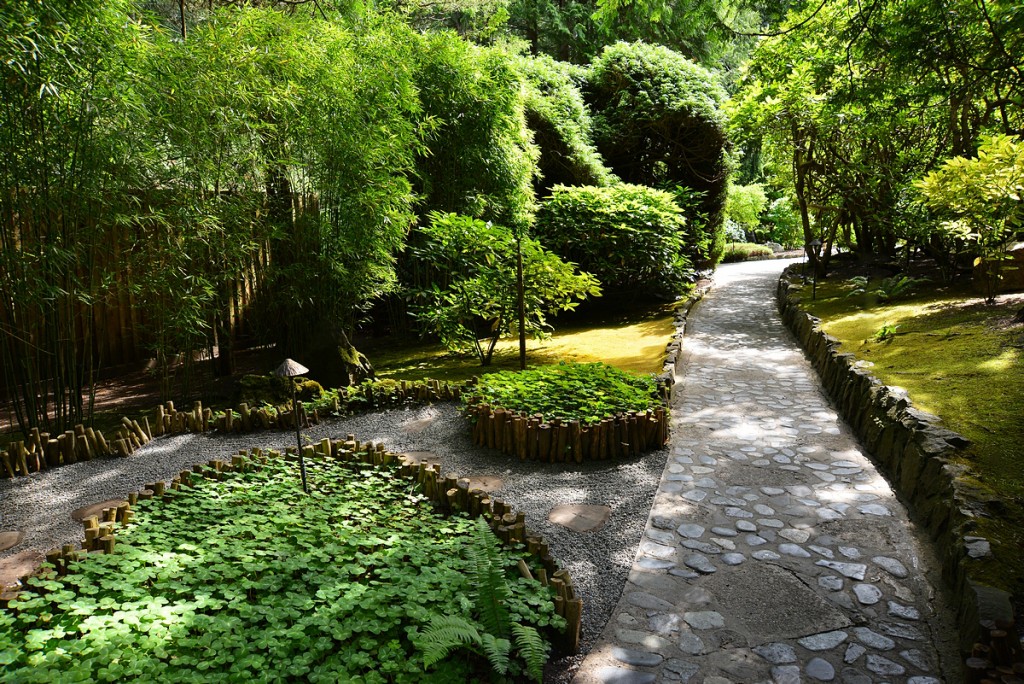 Traditional plantings are such a big part of what we do I just can't seem to stray away from including at least a little bit more information about them. Our greenhouses produce what sometimes seems to be an unending supply of colourful plants. Each flower bed in the gardens is planted up at least 2 times each year with some of the plantings changed up to 5 times. Our focus is always on maximizing the beauty of the garden in all seasons and so we are relentless in trying to achieve this.
In the summer we also have fabulous musical performances that take place on our stage each night during the months of July and August. We encourage our visitors to come out in the afternoon and stay for the music and for the magical and artistic garden lighting display.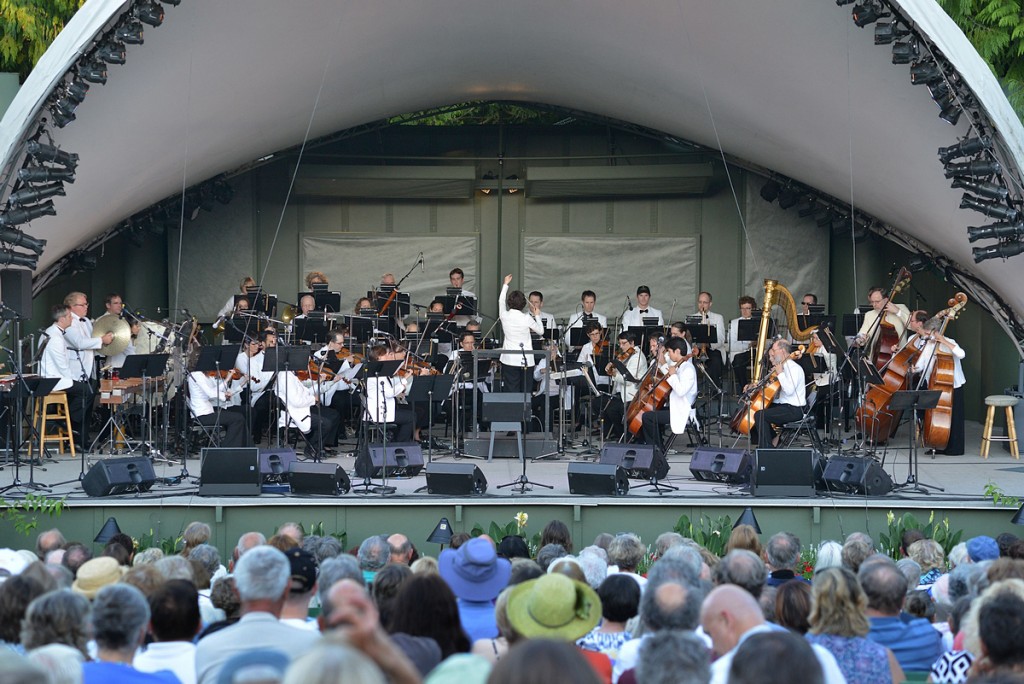 Most impressive however, are our dazzling fireworks shows – these choreographed pyrotechnic spectacles are unlike anything you have ever seen anywhere else in the world. These shows take place each Saturday night during July and August. Please check out our website to confirm dates and times.
Expressing what we have to offer in words will never do justice to what you can and will experience on a visit to our garden. I sincerely hope that you will have the opportunity to come out this summer and immerse yourself in the beauty of our garden – a garden that we are so proud of sharing with the world.
Check our gardening blog regularly for weekly garden and bloom updates.