What's in Bloom Now? Garden Updates August 13 – 23
By Thea Hegland
Mid-August brings a warm rich glow to The Gardens. The long stretch of heat has brought the perennial borders to the best of the season with a jeweled collection of outstanding flowers and golden grasses. It is here you will find masses of Helenium, Helianthus, Aster, Vernonia and Ornamental grasses all glittering in the summer sun. The art of succession along the perennial borders is most imperative; carefully selecting plants for their colour, size, bloom time and artistically arranging them requires a skilled eye for detail.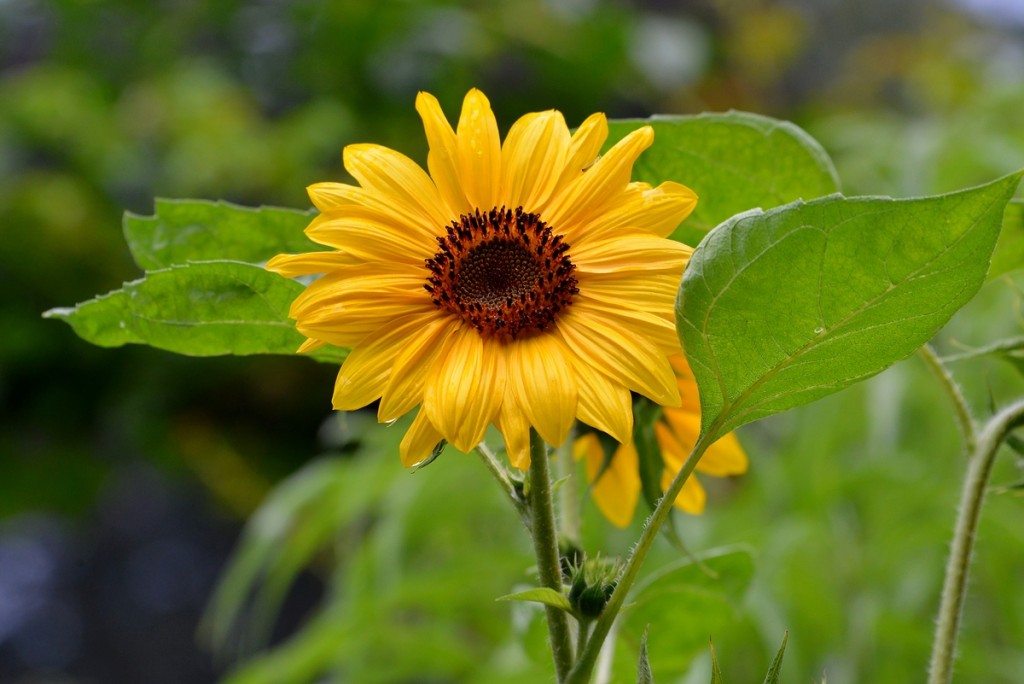 Helianthus (Sunflower)
The legendary Dahlia border is living up to its long-standing reputation as a summer star. A wide range of colours and shapes dazzle with outstanding blossoms. Over a hundred different varieties are amongst the collection, which entertain and enthrall visitors each year.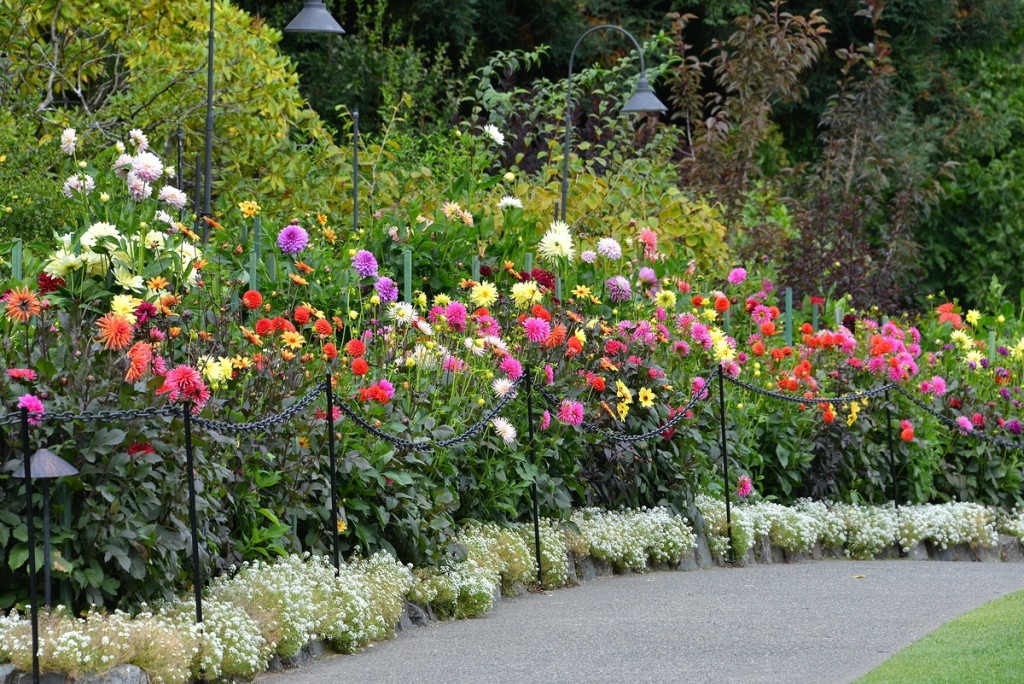 The legendary Dahlia border
The Mediterranean Garden is another star rising from the summer heat. The warmest spot in The Gardens is full of mystique. Here one will find all the plants and flowers that push the limits of our climatic zone thriving effortlessly. Olearia (Daisy bush), Anizgozanthus (Kangaroo paw), Punica (Pomegrante)and Lagerstroemia (Crape myrtle) are all striking with their unusual flowers. It is no wonder visitors come to The Plant Identification Centre with challenging questions!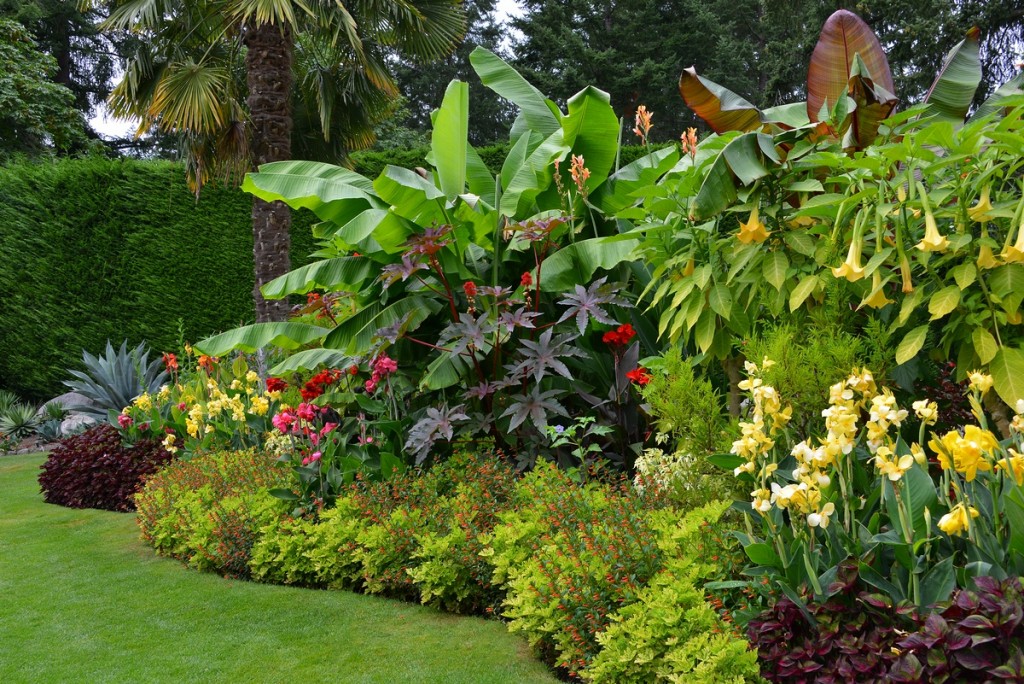 The Mediterranean Garden
Plants that are currently blooming
Abutilon (Flowering maple)
Acanthus spinosus (Bear's breeches)
Achillea
Aconitum(Monkshood)
Alocasia (Elephant's ear)
Anigozanthos (Kangaroo paw)
Aruncus (Goat's beard)
Astilbe
Astrantia (Masterwort)
Begonia
Callistemon
Catalpa bignonioides(Indian bean tree)
Centaurea macrocephala (Giant knapweed)
Cereus 'Queen of The Night' (Night blooming cactus)
Cosmos atrosanguineus(Chocolate cosmos)
Dahlia
Delphinium
Dianthus (Pinks)
Dierama (Angel's fishing rod)
Fuchsia
Helianthemum (Rock rose)
Hemerocallis (Daylily)
Hydrangea
Iochroma
Inula
Lathyrus (Sweet pea)
Lavendula (Lavender)
Leptospermum (Tea tree)
Lilium (Lily)
Lysimachia
Olearia (Daisy bush)
Optunia
Punica (Pomegranate)
Romneya coulteri (Tree poppy)
Rosa (Rose)
Rudbeckia (Gloriosa daisy)
Salpiglossis sinuata (Painted tongue)
Spartium junceum (Spanish broom)
Streptocarpus (Cape primrose)
Tecoma
Thalictrum (Meadow rue)
Thermopsis villosa (Carolina lupine)
Thunbergia
Tradescantia
Vitex
Zinnia