What's in Bloom Now? Garden Updates December 1 – 15
By Thea Hegland
It is Christmastime at The Gardens; prepare to be amazed by the thousands of lights and festive décor as you stroll through The Twelve Days of Christmas singing carols, enjoying gingerbread with a warm drink in hand. Simply put, this is an unforgettable season and the memories made here will last a lifetime.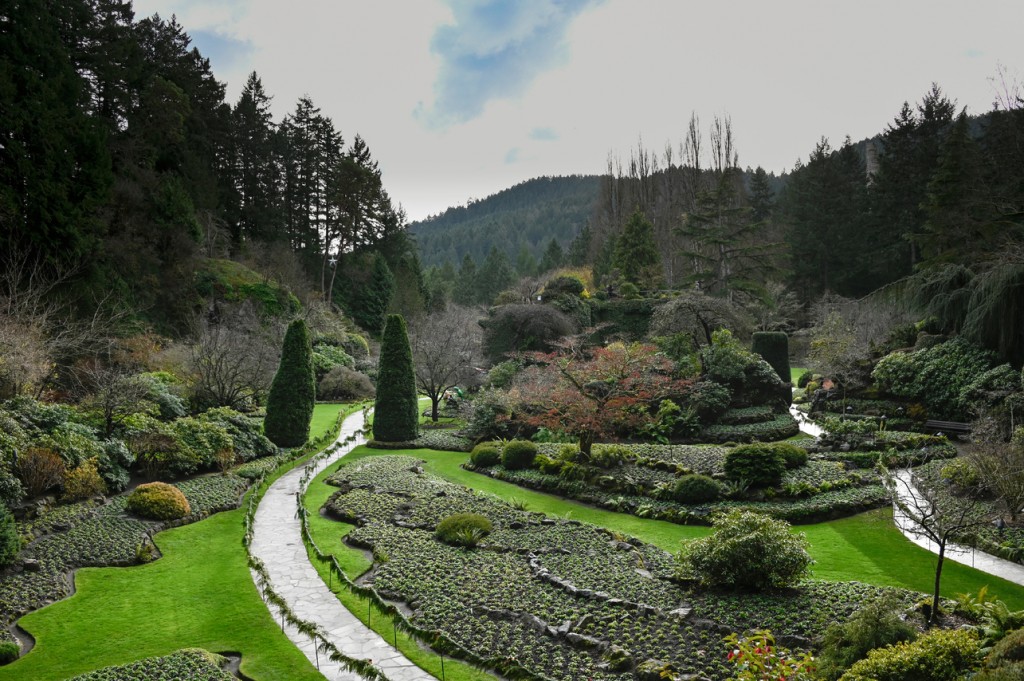 This is the time of the year when we can appreciate the structure of the garden
While most of our visitors come in the evening during the month of December, it is a pleasant surprise to those who come during the day. The December garden presents an unassuming elegant beauty, from curious old trees swathed with lichen and moss to conifers and broadleaf evergreens with striking foliage and textures adorned with fascinating seed pods and berries. It is also now that the early winter flowering shrubs begin to appear – bright yellow Mahonia x media 'Charity' and pretty single flowered varieties of Camellia japonica such as 'Kanji' and 'Yuletide' bravely bloom under the winter sky. The sweet alluring fragrances of Jasminum nudiflorum (Winter jasmine) and Viburnum bodnantense 'Dawn' evince the beauty of a winter garden. Hardy blossoms of the classic Helleborus x ballardiae (Christmas rose) insist that Jennie's Garden will always promise a pretty flower to envy.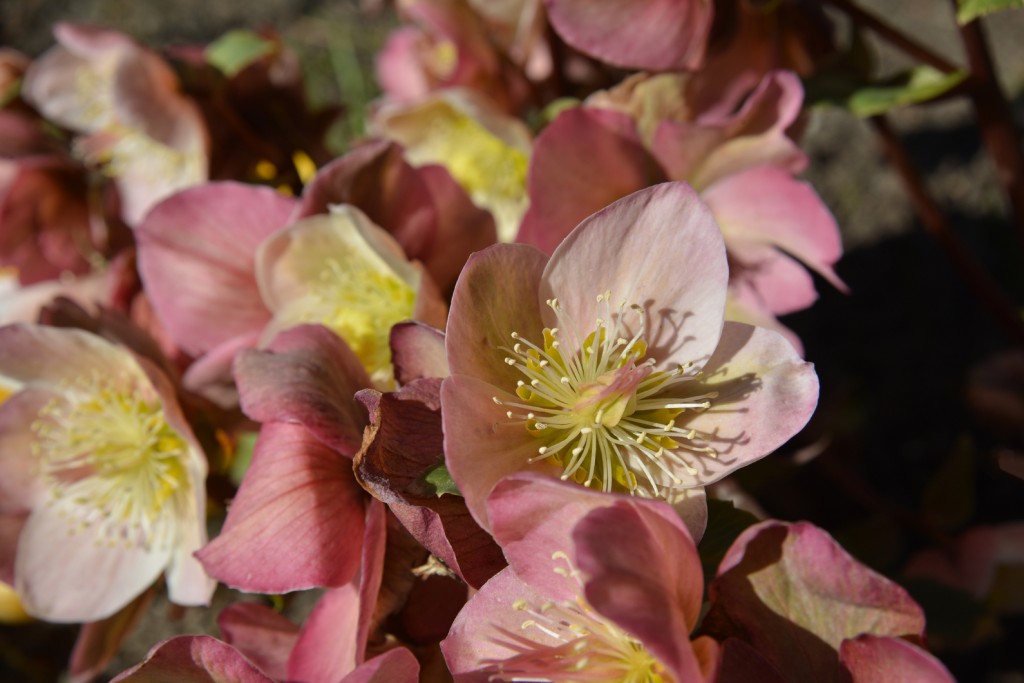 Christmas rose
Other highlights include the outdoor winter arrangements flowing with mixed greenery and berries that can be found in many of the vintage cement urns, 11 gorgeous varieties of Poinsettia are among the nearly 2000 plants that fill the indoor displays in traditional reds, winter whites and soft pinks. Be sure to visit The Showhouse where all the gorgeous tropical plants are dressed up for Christmas in a stunning display.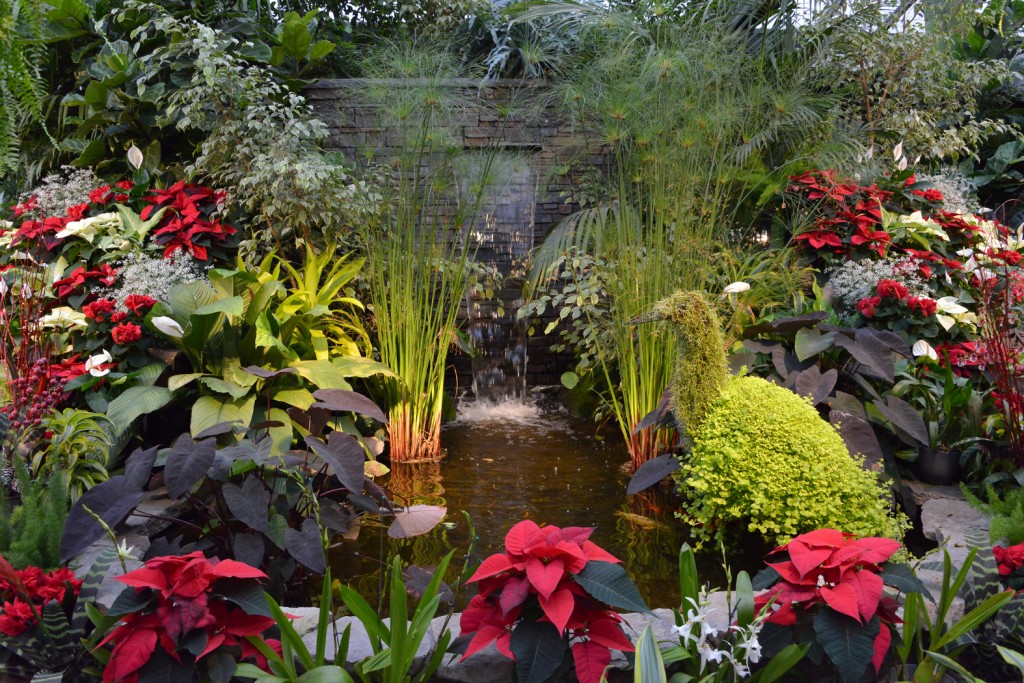 The Showhouse, where you will find a delightful Poinsettia display
Just imagine, if you time it right you can see all the beautiful things that shine during the daytime and linger until nightfall when the magic begins. After all, it is Christmas!
Plants that are currently blooming
Anthurium (Flamingo flower)
Aucuba japonica (Spotted laurel)
Bellis (English daisy)
Bergenia (Elephant's ears)
Callicarpa (Beautyberry)
Camellia
Catalpa (Indian bean tree)
Cotoneaster
Cyclamen
Davidia (Dove tree)
Erica (Heather)
Euonymus europaeus (Spindle tree)
Euphorbia pulcherrina (Poinsettia)
Garrya elliptica (Silk- tassel bush)
Helleborus (Christmas rose)
Hydrangea
Ilex verticillata (Winterberry)
Kalanchoe
Jasminium nudiflorum (Winter jasmine)
Mahonia x media 'Charity' (Oregon grape)
Medinilla magnifica
Nandina domestica (Heavenly bamboo)
Ophiopogon planiscapus (Black mondo grass)
Orchid
Pansy
Pieris (Lily-of-the valley shrub)
Polyanthus (Primula)
Pyracantha
Sarcococca (Christmas box)
Skimmia japonica
Viburnum x bodnantense
Viburnum tinus
Viola