What's in Bloom Now? Garden Updates December 8 – 20
By Thea Hegland
Far beyond the twinkling lights of the nighttime lie the secrets of a winter day in the garden; immersed amongst a peaceful sanctuary, you will find yourself lost with the whole garden almost to yourself.
Hardy blossoms such as Helleborus (Christmas rose), heavenly Erica (Heather), fragrant Jasminium (Winter jasmine) and early Camellia blossoms are just some of the flowering gems that can be found during a crisp wintery walk at The Gardens. Stunning deciduous trees covered with lichen and ancient moss capture the mystic of the old garden, complemented by the impressive collection of well-established evergreen trees and shrubs.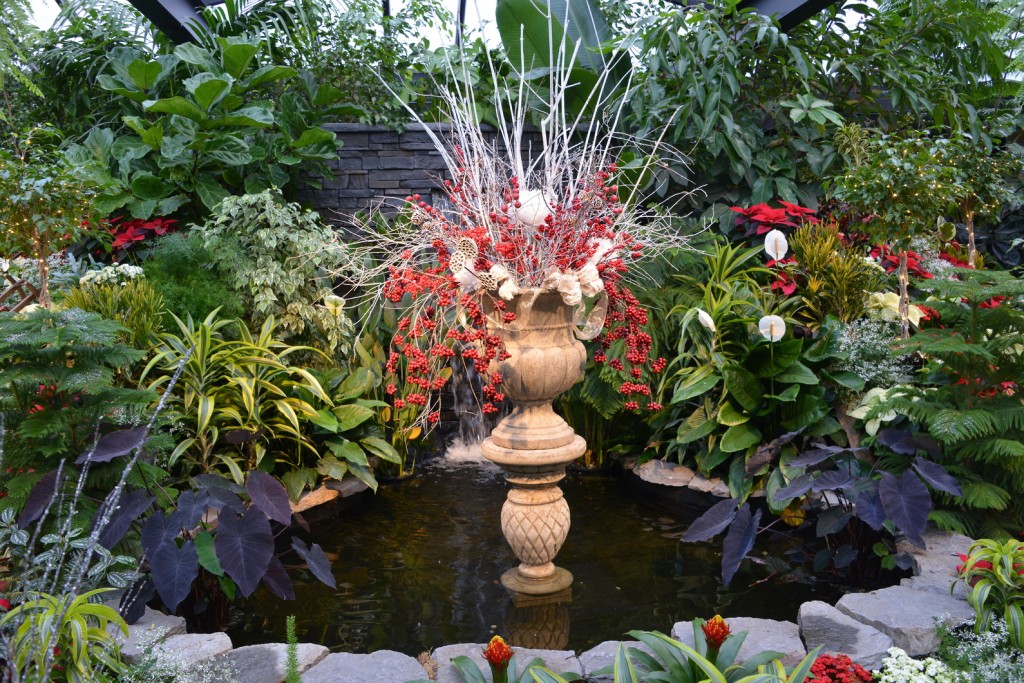 The picture window, located beside the Blue Poppy Restaurant
The Japanese Garden is an experience not to be missed, offering a close encounter with some of the most amazing specimens of The Gardens including Sciadopitys verticillata (Japanese umbrella pine) with intriguing reddish-brown bark and radiating needles, and Corylus avellana 'Contorta' (Corkscrew hazel) with fascinating twisted branches. A range of the finest specimens of Chamaecyparis (False cypress), Pinus and Cryptomeria (Japanese cedar) are also of notable stature in the winter months.
As always, there is beauty in every season.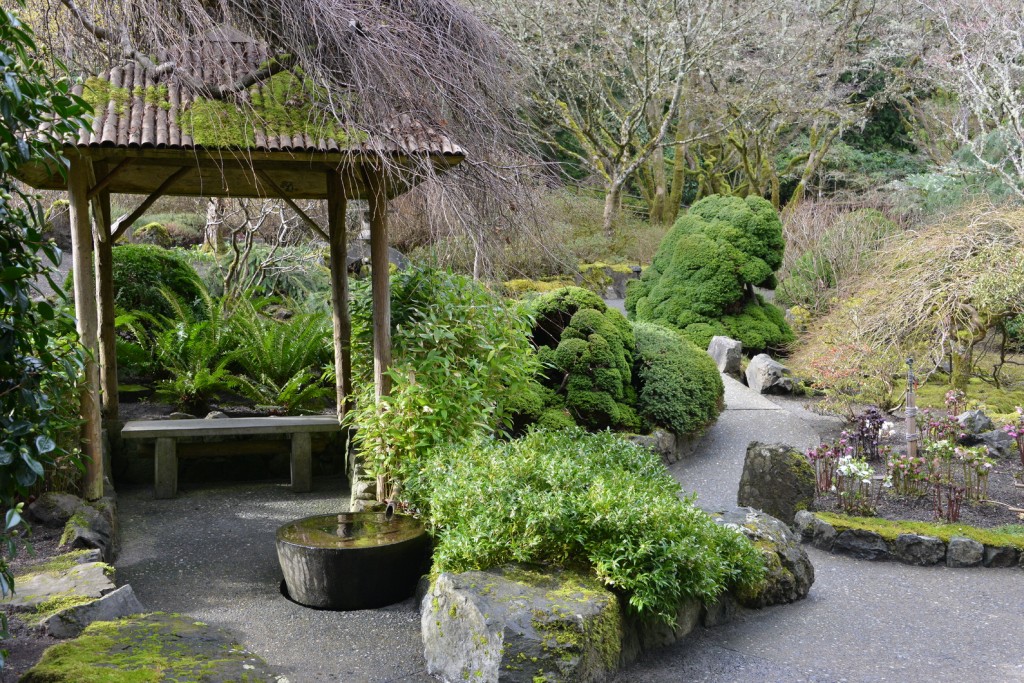 Tranquility in the Japanese Garden
Plants that are currently blooming

Anthurium (Flamingo flower)
Aucuba japonica (Spotted laurel)
Bellis (English daisy)
Bergenia (Elephant's ears)
Camellia
Cotoneaster
Cyclamen
Erica (Heather)
Euphorbia pulcherrina (Poinsettia)
Garrya elliptica (Silk- tassel bush)
Helleborus (Christmas rose)
Ilex verticillata (Winterberry)
Kalanchoe
Jasminium nudiflorum (Winter jasmine)
Mahonia x media 'Charity' (Oregon grape)
Medinilla magnifica
Nandina domestica (Heavenly bamboo)
Ophiopogon planiscapus (Black mondo grass)
Orchid
Pansy
Pieris (Lily-of-the valley shrub)
Polyanthus (Primula)
Pyracantha
Sarcococca (Christmas box)
Skimmia japonica
Viburnum x bodnantense
Viburnum tinus
Viola