What's in Bloom Now? Garden Updates July 1 – 6
By Thea Hegland
The summer season is in full swing at The Gardens. From the endless flowers, magical late-night illuminations beginning at dusk, the fireworks shows, to the incredible line-up of evening musical performances; a visit to Butchart Gardens promises to be a memorable one this summer.
Flowering highlights this week include over 30 varieties of Hemerocallis (Daylily) and approximately 40 varieties of Lilium (Lily) that light up the many perennial borders with their quintessential blooms. And of course, there are the Roses…
The Rose Garden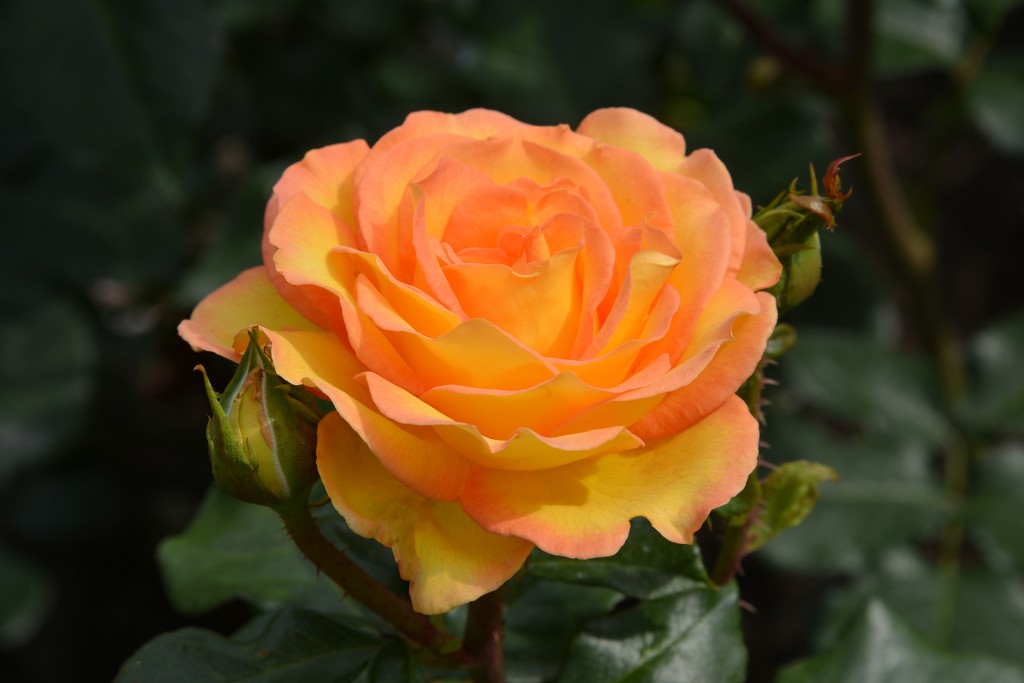 The Roses are in full glorious bloom: there is no doubt, the time is now to see them at their peak of the season. An extravaganza of sweet perfume and glorious blossoms draw you into what many consider the heart of The Gardens.
Approximately 2500 plants in 250 varieties of assorted Hybrid Tea, Grandiflora, Floribunda, Rambler, Climber, Rugosa, Standard and old-fashioned Roses come to life each summer and deeply establish their irresistible presence in the garden.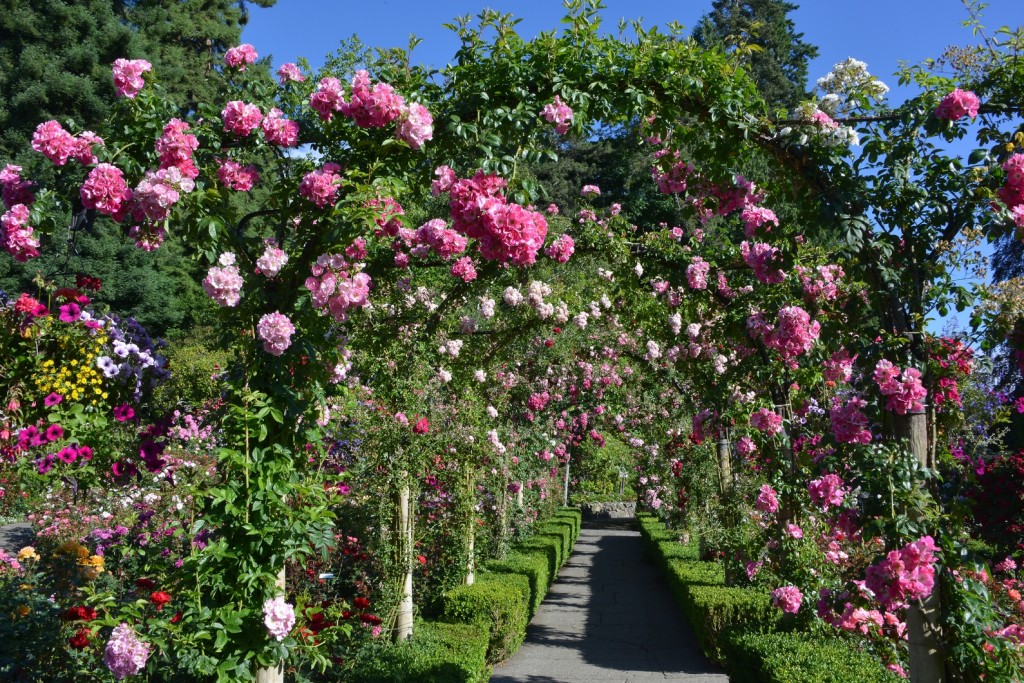 This year is especially exciting, being a nominee for the ever prestigious 'World Rose Garden of The Year Award'. I can honestly say that I am personally very proud of this nomination and all I do with the Roses, aside from admiring their beauty, is assist with the annual plucking of the leaves each November (okay, I do have a little area where I can pick some for floral arrangements…) This nomination is the ultimate honour and complement to all the dedicated staff who have or will work in the Rose Garden, past, present and future!
Plants that are currently blooming
Abutilon
Acanthus (Bear's breeches)
Achillea (Yarrow)
Alocasia (Elephant's ear)
Antirrhinium (Snapdragon)
Astilbe
Anthriscus sylvestris 'Ravenswing'
Aruncus (Goat's beard)
Astrantia
Baptisia (False indigo)
Begonia (Tuberous and fibrous)
Brugmansia (Angels' trumpets)
Calceolaria (Scotsman's purse)
Cardiocrinium (Giant lily)
Catalpa
Cephalaria gigantea (Yellow scabious)
Centaurea montana
Chionanthus virginicus (Fringe tree)
Cladatris lutea (Kentucky yellowwood)
Clematis
Colocasia (Taro)
Cornus kousa (Korean dogwood)
Crambe
Delphinium
Deutzia
Dianthus
Digitalis (Foxglove)
Disporum (Fairy bells)
Eremurus (Foxtail lily)
Fuchsia
Heliotropium (Cherry pie plant)
Hemerocallis (Daylily)
Hibiscus
Hydrangea
Hypericum (St. John's wort)
Inula
Impatiens
Iochroma cyanea
Lantana
Leptospermum (Tea tree)
Lobelia
Maglieta
Matthiola (Stock)
Meconopsis (Blue poppy)
Pachystachys lutea (Lollipop plant)
Pelargonium (Geranium)
Pentas
Persicaria (Knotweed)
Petasites
Phlomis
Poncirus trifoliata (Hardy orange)
Punica granatum (Pomegranate)
Rheum
Romneya coulteri (Tree poppy)
Rosa (Rose)
Salvia
Spartium junceum (Spanish broom)
Stachys marcantha
Styrax japonicus (Japanese snowbell)
Syringa reticulata (Japanese tree lilac)
Tagetes (Marigold)
Tecoma
Thalictrum (Meadow rue)
Torenia
Tradescantia (Spiderwort)
Viburnum
Viola
Weigela
Wisteria