What's in Bloom Now? Garden Updates July 30 – August 6
By Thea Hegland
The sultry midsummer heat has transported us to the dog days of summer; a full moon is rising and there is a euphoric atmosphere in The Gardens. From the colourful summer annual plantings and dynamic perennial borders to the remarkable containers, it is evident we have reached the height of the summer season. As the season progresses there will be more to look forward to with the late summer classics; early blooming Dahlia flowers are showing the promise of a dazzling display along our famous Dahlia border.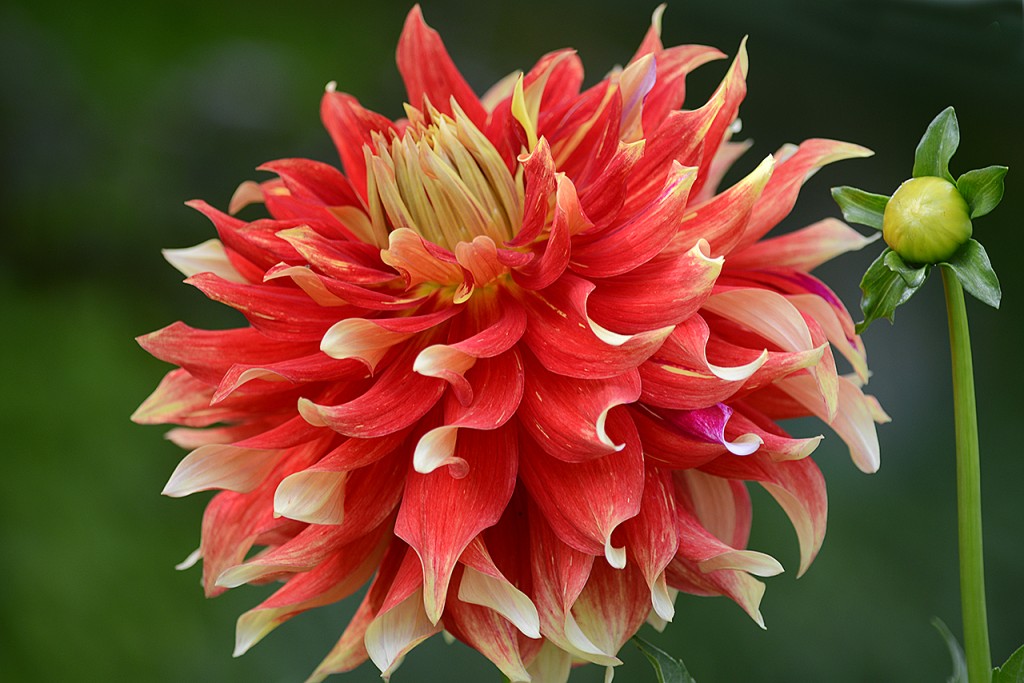 One of the many Dahlias
With so many flowers and so little time, it's a wonder how best to enjoy your time at The Gardens. My advice is to relax, let the meandering paths lead the way- you can always find your way through even if you get a little lost. Take plenty of pictures and visit the Plant Identification Centre to solve any plant mysteries; we are here to help make your experience at The Gardens informative and enjoyable.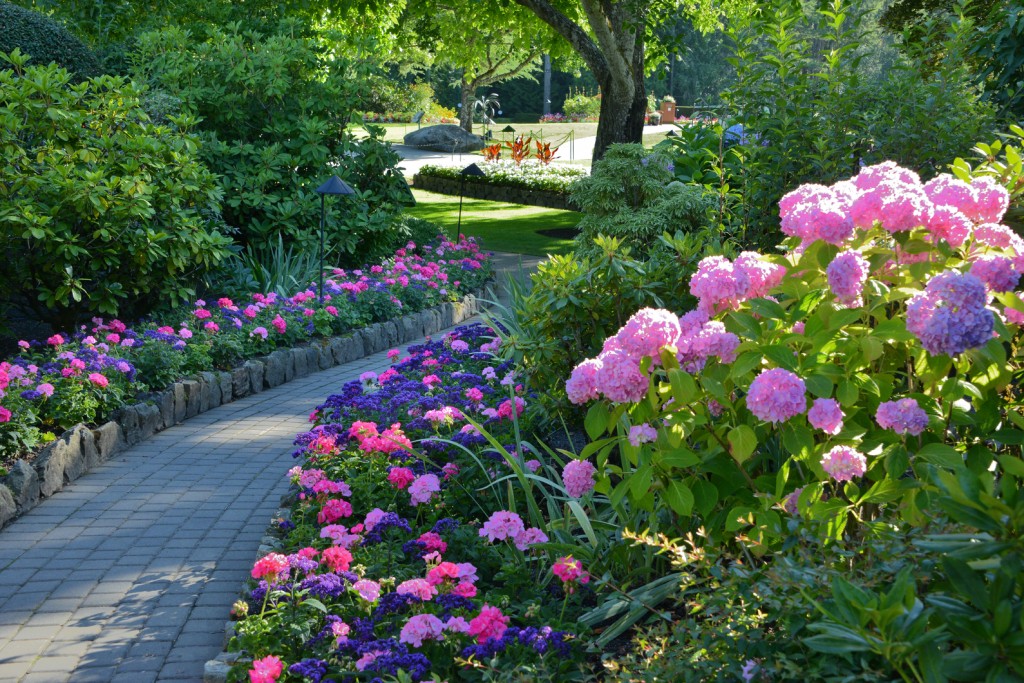 Take your time and see where the paths take you
Perhaps one of the most intriguing plants in The Gardens is the Epiphyllum oxypetalum 'Queen of The Night'. Located in containers near The Carousel, these nocturnal flowers bloom rarely and the exquisite white blooms wilt before dawn. If you are visiting during the evening you may be lucky enough to see these beauties in bloom.
Epiphyllum oxypetalum 'Queen of The Night'
Plants that are currently blooming
Abutilon
Acanthus (Bear's breeches)
Aconitum (Monkshood)
Achillea (Yarrow)
Ageratum (Floss flower)
Alocasia (Elephant's ear)
Antirrhinium (Snapdragon)
Anigozanthos (Kangaroo paw)
Astilbe
Astrantia
Begonia (Tuberous and fibrous)
Bletilla
Brugmansia (Angels' trumpets)
Calceolaria (Scotsman's purse)
Callistemon (Bottlebrush)
Calycanthus 'Aphrodite' (Sweetshrub)
Catalpa speciosa (Indian bean tree)
Cephalaria gigantea (Yellow scabious)
Clematis
Colocasia (Taro)
Coreopsis
Crocosmia
Cuphea
Dahlia
Delphinium
Echinacea (Coneflower)
Epiphyllum (Night blooming cactus)
Filipendula
Fuchsia
Gazania
Gentiana asclepiadea (Willow gentian)
Helenium (Sneezeweed)
Helianthus (Sunflower)
Heliotropium (Cherry pie plant)
Hemerocallis (Daylily)
Hibiscus
Hydrangea
Hypericum (St. John's wort)
Inula
Impatiens
Iochroma cyanea
Kniphfofia (Red-hot poker)
Lantana
Leptospermum (Tea tree)
Lilium
Lobelia
Mandevilla
Manettia
Monarda (Bee balm)
Pachystachys lutea (Lollipop plant)
Pelargonium (Geranium)
Pentas
Persicaria (Knotweed)
Petasites
Phlomis
Phlox
Poncirus trifoliata (Hardy orange)
Punica granatum (Pomegranate)
Rheum
Rudbeckia (Black-eyed Susan)
Rosa (Rose)
Salpiglossis
Salvia
Sanvitalia
Tagetes (Marigold)
Tecoma
Thalictrum (Meadow rue)
Tibouchina (Glory bush)
Tigridia (Peacock flower)
Torenia
Tradescantia (Spiderwort)
Veronica
Viburnum
Weigela
Wisteria
Yucca
Zinnia