What's in Bloom Now? Garden Updates June 1 – 14
By Thea Hegland
The time is now for soaking up the Paeonia season. This glorious flower of June is lush with riches; fragrant with soft silky petals, ranging in the many shades of pink, red and white. With over 35 varieties in The Gardens including the striking Japanese-form, 'Sword Dance' which bears bright pinkish- red flowers with yellow petaloids as well as many old classics including 'Red Charm', 'Bowl of Beauty' and 'Festiva Maxima'. Regarded as an excellent cut flower, the embody of romance and prosperity, these beauties can be found amongst the floral arrangements on display in the Dining Room Restaurant as well as perennial borders throughout The Gardens.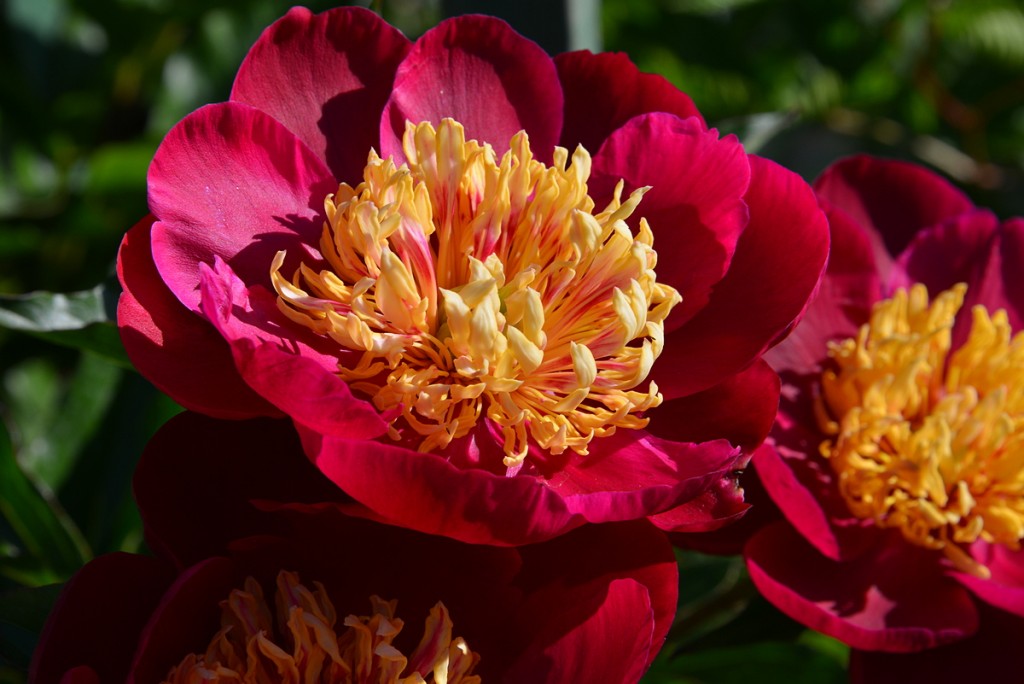 Paeonia 'Sword Dance'
Closely rivalling the Peonies is the eclectic collection of Iris grown here at The Gardens. More than 70 different varieties are found amongst the dynamic perennial borders, filling the gap between the spring show and the summer show of flowers. Most noteworthy is the deep dark purple, almost black bearded Iris 'Superstition' featured along the border near the Rose Garden.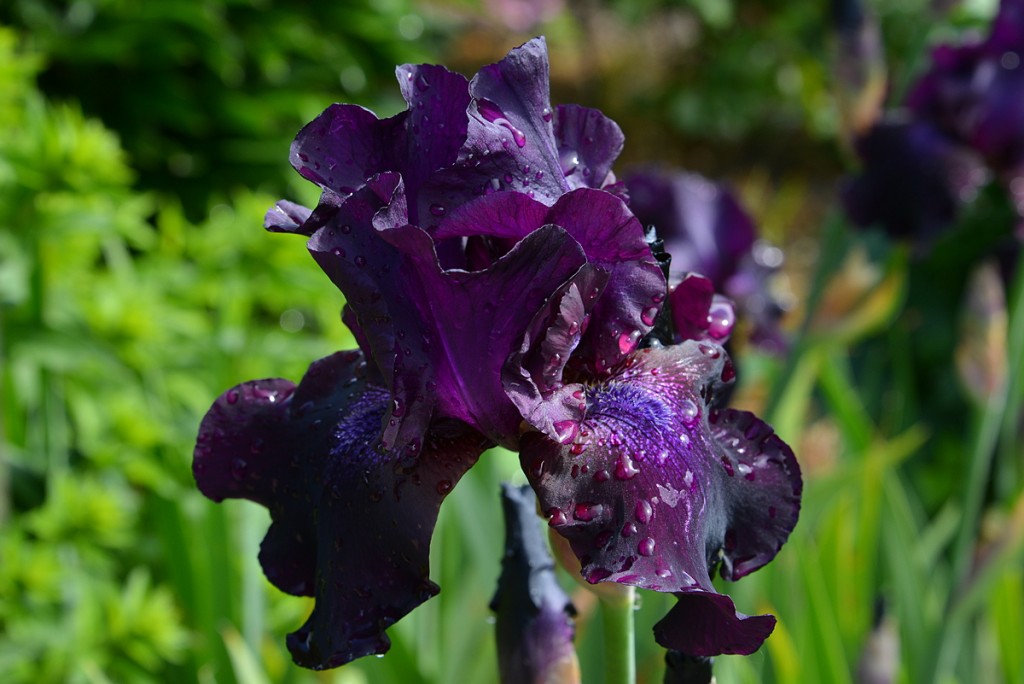 One of the many Iris' blooming
At this time, the gardening staff is in the midst of a frenzy of garden work – the spring show is rapidly being dismantled; the summer beds are all now in the process of being planted just as the Rhododendron blossoms begin to fade. All the Rhododendron shrubs will need to be deadheaded carefully by hand to ensure next year's gorgeous flowers – time consuming, yet so very rewarding!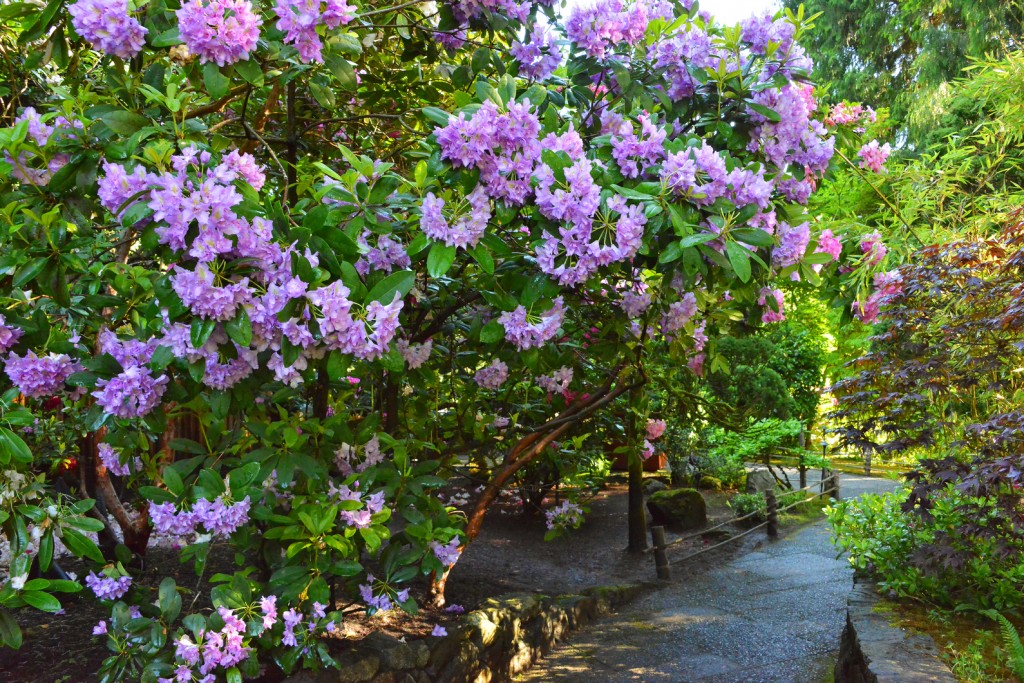 One of the remaining Rhododendron before deadheading takes place
Plants that are currently blooming
Abutilon
Alocasia (Elephant's ear)
Alyssum
Anthriscus sylvestris 'Ravenswing'
Aquilegia (Columbine)
Baptisia (False indigo)
Begonia
Brugmansia (Angel's trumpets)
Calycanthus 
Centaurea montana
Clematis
Cornus kousa (Korean dogwood)
Cosmos
Crataegus (Hawthorn)
Davidia involucrata (Dove tree)
Delphinium
Deutzia
Dianthus
Dicentra (Bleeding heart)
Digitalis (Foxglove)
Disporum (Fairy bells)
Doronicum (Leopard's bane)
Epimedium (Barren wort)
Eremurus (Foxtail lily)
Fuchsia
Fraxinus ornus (Flowering ash)
Heliotropium (Cherry pie plant)
Hemerocallis (Daylily)
Hydrangea petiolaris (Climbing hydrangea)
Illicium
Impatiens
Iris
Kolkwitzia (Beauty bush)
Laburnum (Golden chain tree)
Lantana
Lobelia
Matthiola (Stock)
Meconopsis (Blue poppy)
Nectaroscordum
Paeonia (Peony)
Papaver (Poppy)
Pelargonium (Geranium)
Petasites
Polemonium (Jacob's ladder)
Podophyllum (Mayapple)
Poncirus trifoliata (Hardy orange)
Primula (Primrose)
Prostanthera rotundifolia (Mint bush)
Rheum
Rhododendron
Rosa (Rose)
Salvia
Schizanthus (Butterfly flower)
Spiraea (Spirea)
Smilacina (False Solomon's seal)
Stachys marcantha
Styrax japonicus (Japanese snowbell)
Syringa (Lilac)
Thalictrum (Meadow rue)
Tradescantia (Spiderwort)
Viburnum
Viola
Weigela
Wisteria