What's in bloom now? Garden updates June 3 – 9
By Thea Hegland
This week it is all about the Paeonies. Bold and beautiful, they range in shades of pinks, reds and whites. Over 35 varieties of these garden classics can be found in glorious full bloom. Old favorites such as 'Red Charm' and 'Bowl of Beauty' evoke a sense of nostalgia of the years gone by, while newer hybrids are establishing there presence as true staples of a June Garden.
Hint: Paeonies make an excellent cut flower. The Dining Room Restaurant is host to some stunning floral displays with these beauties.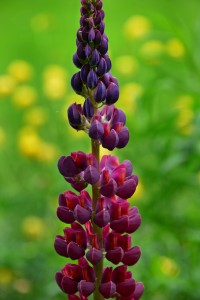 Other highlights this week
The Cornus kousa (Kousa dogwood), which is full of attractive greenish white flowers. While we have a few located in The Gardens, it is the one by the 'Fountain of the Three Sturgeons' that catches the eye.
In the Mediterranean Garden, there are a few early flowering plants of interest such as Callistemon pallidus (Bottlebrush) that bears fuzzy pale-yellow flowers and the Crinodendron hookerianum (Lantern tree) with its deep carmine to scarlet-coloured flowers that deserve the attention they have recently created.
Our world class Rose Garden, Nominated by the World Federation of Rose Societies for the International Award of Garden Excellence, boasts more gorgeous Roses each day. Our Rose Garden supervisor, John Hill, is heading to Copenhagen in July to attend the highly prestigious awards event. Regardless of the outcome, The Gardens are very proud and honoured by this nomination – our Rose Garden is a must see – it will take your breath away.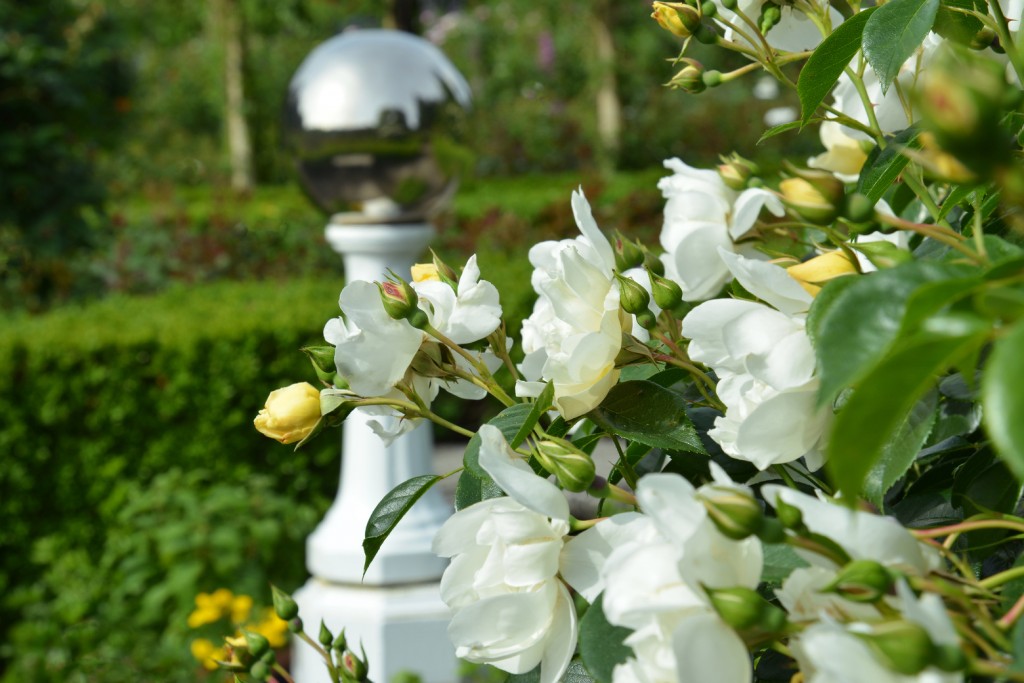 Plants that are currently blooming
Abutilon
Alocasia (Elephant's ear)
Alyssum
Anthriscus sylvestris 'Ravenswing'
Aquilegia (Columbine)
Baptisia (False indigo)
Begonia
Brugmansia (Angel's trumpets)
Centaurea montana
Clematis
Cornus kousa (Korean dogwood)
Crataegus (Hawthorn)
Davidia involucrata (Dove tree)
Delphinium
Deutzia
Dianthus
Dicentra (Bleeding heart)
Digitalis (Foxglove)
Disporum (Fairy bells)
Doronicum (Leopard's bane)
Epimedium (Barren wort)
Eremurus (Foxtail lily)
Fuchsia
Fraxinus ornus (Flowering ash)
Heliotropium (Cherry pie plant)
Hemerocallis (Daylily)
Hydrangea petiolaris (Climbing Hydrangea)
Illicium
Impatiens
Iris
Kolkwitzia (Beauty bush)
Laburnum (Golden chain tree)
Lantana
Lobelia
Matthiola (Stock)
Meconopsis (Blue poppy)
Nectaroscordum
Pachystachys lutea (Lollipop plant)
Paeonia (Peony)
Paeonia lutea (Tree peony)
Papaver (Poppy)
Pelargonium (Geranium)
Pericallis (Painted daisy)
Petasites
Polemonium (Jacob's ladder)
Podophyllum (Mayapple)
Poncirus trifoliata (Hardy orange)
Primula (Primrose)
Prostanthera rotundifolia (Mint bush)
Rheum
Rhododendron
Rosa (Rose)
Salvia
Schizanthus (Butterfly flower)
Skimmia japonica
Spiraea (Spirea)
Smilacina (False Solomon's seal)
Stachys marcantha
Styrax japonicus (Japanese snowbell)
Syringa (Lilac)
Thalictrum (Meadow rue)
Tradescantia (Spiderwort)
Viburnum
Viola
Weigela
Wisteria