What's in Bloom Now? Garden Updates November 1 – 7
By Thea Hegland
The month of October ended in a blazing sunset of autumnal hues; leaves are falling all around creating a peaceful state of transition. At a time when the garden is laid to rest for the season, it is the other little things that begin to pique our interest. Attractive pendant fruit dangling like jewels from the Davidia tree on The Top Walk and the pretty flowers on the hardy Fuchsia shrubs are an early November standout; Hydrangea flowerheads are incredibly beautiful with the rich colours they have achieved from the cooler weather.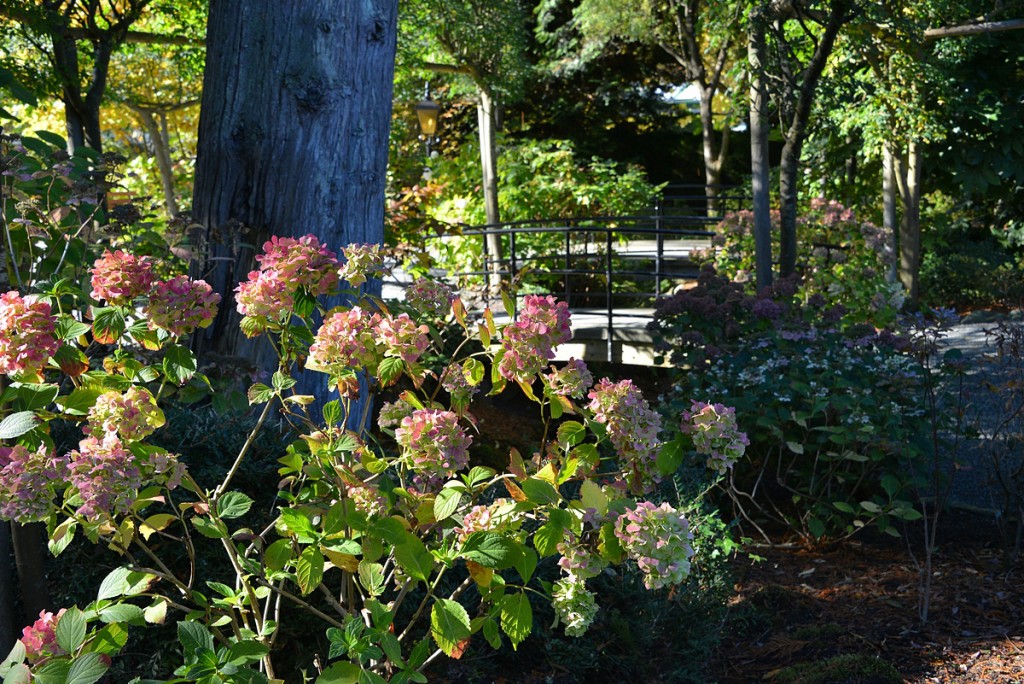 Hydrangea flowerheads are incredibly beautiful with the rich colour
Another highlight at this time is the two prominent Fagus sylvatica purpurea (European purple beech) that were planted on either side of the entrance to the Japanese Garden in 1906. These impressive trees beam with notes of copper and orange earning them the alternate common name of European cooper beech which deems more appropriate at this time of the year.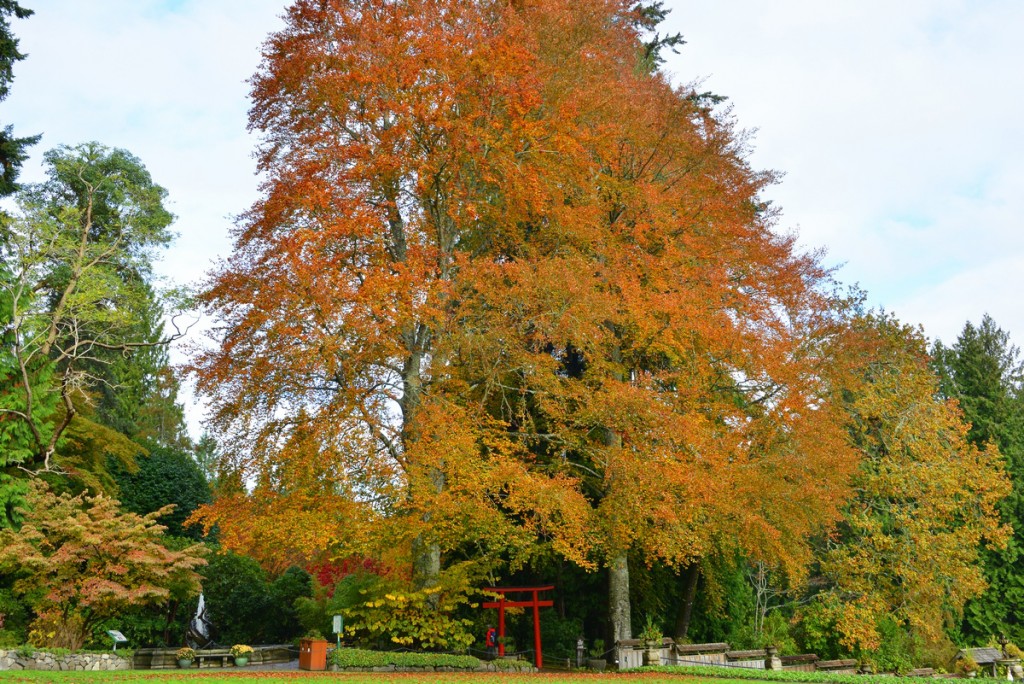 European purple beech trees frame the entrance of the Japanese Garden
With the Plant Identification Centre closed for the season, the gardening staff are once again offering tours of our greenhouses during the month of November. These tours are very popular and have filled up quickly. With some first come first serve spaces still available on Saturdays and Sundays, I encourage those wanting to get a rare glimpse of behind the scenes to arrive early in the morning, and get your name on the list.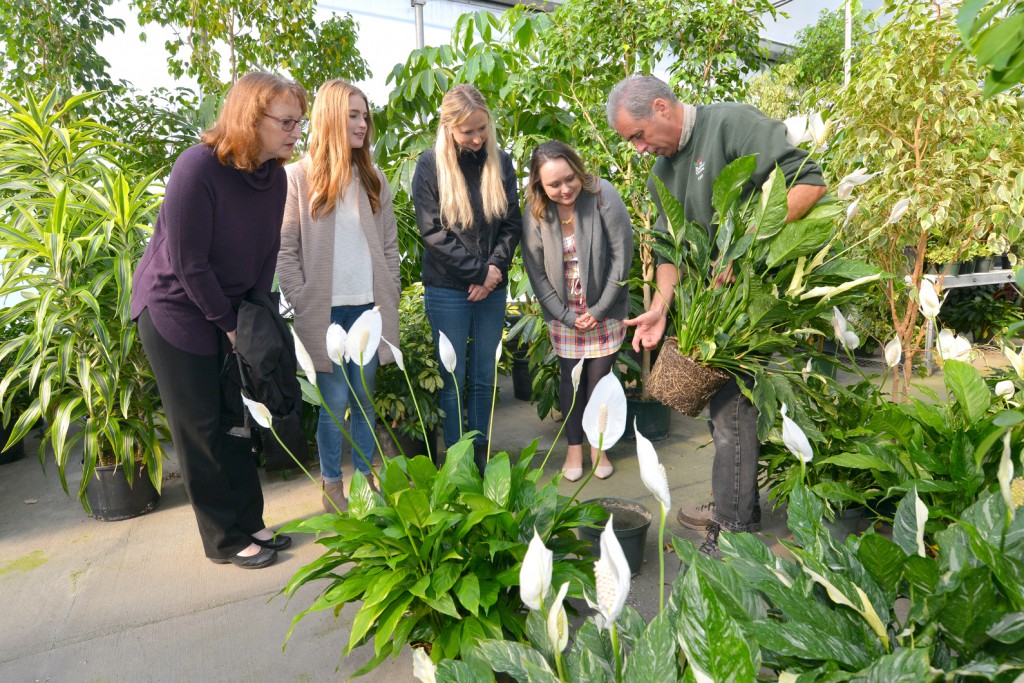 Gardeners lead Greenhouse Tours on weekends in November
With a promising forecast of sunshine for the next little while, I recommend a late afternoon visit just as the sun gets low – it is a magical time in The Gardens.
Plants that are currently blooming
Abelia
Acer (Japanese maple)
Anthurium (Flamingo flower)
Aucuba japonica (Spotted laurel)
Bellis (English daisy)
Callicarpa (Beautyberry)
Catalpa (Indian bean tree)
Chrysanthemum
Clerodendrum trichotomum (Glory bower)
Cornus controversa 'Variegata' (Dogwood)
Cotoneaster
Cyclamen coum
Davidia (Dove tree)
Euonymus europaeus (Spindle tree)
Fuchsia
Gordlinia x grandiflora (Mountain Gordlinia)
Heptacodium (Seven – son flower)
Hydrangea
Ilex
Ophiopogon planiscapus (Black mondo grass)
Pansy
Parthenocissus tricuspidata (Boston ivy)
Parrotia (Ironwood)
Pennisetum setaceum (Purple fountain grass)
Polyanthus (Primula)
Pyracantha
Sedum (Stonecrop)
Skimmia japonica
Tricyrtis (Toad lily)
Viola