What's in Bloom Now? Garden Updates November 10 – 16
By Thea Hegland
Few flowers are out in the garden at this time of year, making the ones that flower now all the more intriguing. Blooming ahead of schedule is the fragrant Viburnum bodnantense and Mahonia x media 'Charity' (Oregon grape). Along the Top walk, a fiery surprise awaits as the Cotinus (Smoke tree) is brazen with flaming autumn foliage.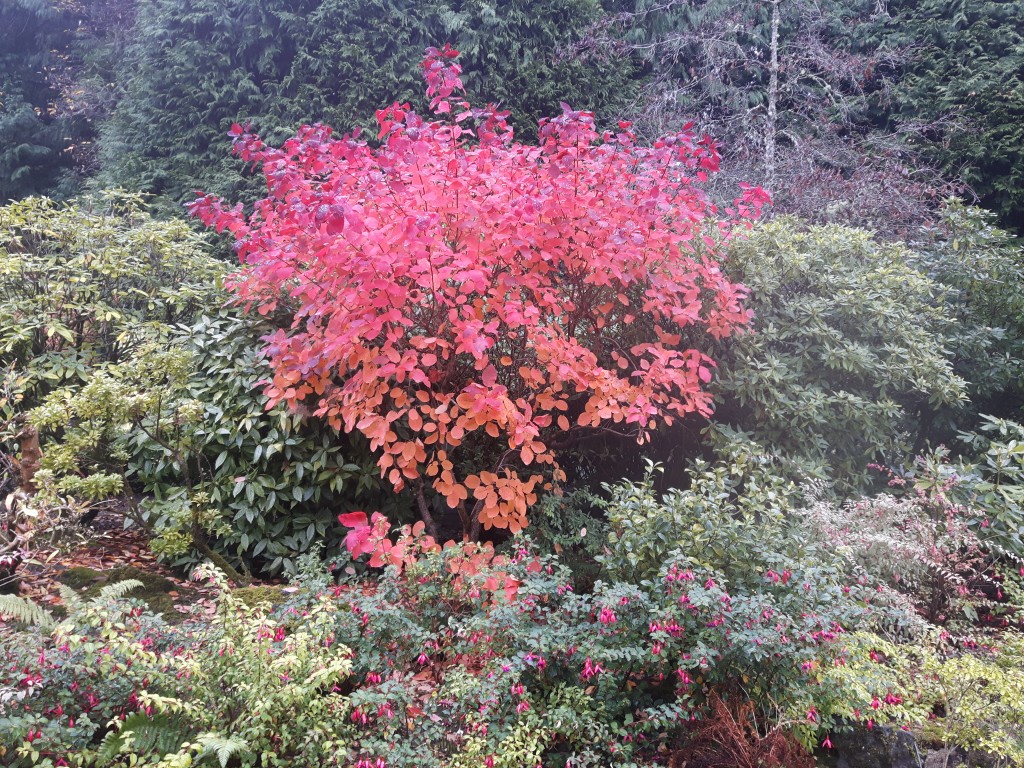 Cotinus (Smoke tree)
Sweet little Bellis (English daisy) flowers can be found amongst the garden beds, while dainty Viola flowers brighten up the extraordinary winter containers which boast a plethora of interesting shrubs and delicate flowers.
Our gardeners have been busy cutting the perennial borders down and bringing the tender plants and shrubs back to the safety of our greenhouses. The Hypericum (St. John's wort) has all been pruned back along the exit path of the Sunken Garden and the annual plucking of the Roses is happening now.
This process is part of our Integrated Pest Management (I.P.M.) program we have in place here at The Gardens, which is a crucial step in preventing the spread of disease and other potentially damaging things that are likely to occur on our Roses. Generally speaking, it is a time when gardeners from all areas pitch in to assist with this daunting task and bond amongst the thorns.
With Remembrance Day this week we take the time to reflect on those who sacrificed their lives for our country as well as the many that have served and continue to serve.
During the wartime, The Gardens suffered a severe man power shortage. As a result, The Gardens became somewhat neglected.
In 1917 during the 1St World War, Mr. R.P. Butchart was invited through the Imperial Munitions Board to assume Director of Shipbuilding on the west coast. This was to organize and build wooden ships for the war effort. Without hesitation, Mr. Butchart accepted the post. During the 2nd World War, the grandson of Mr. and Mrs. Butchart was in the Naval Service. Lieutenant-Commander Robert Ian Ross served in the North Atlantic.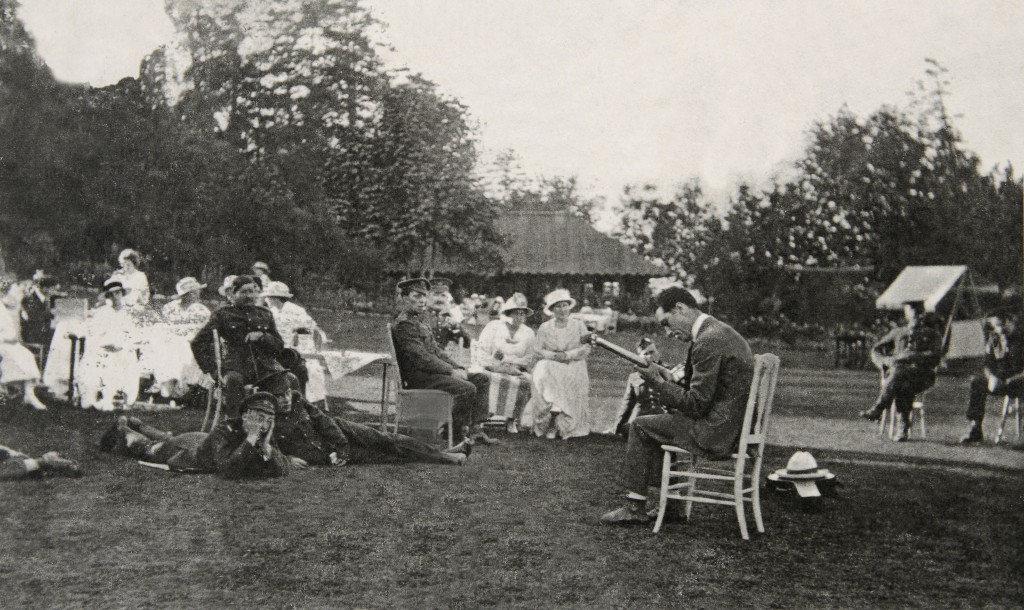 Always warmhearted and gracious, Jennie Butchart welcomed soldiers to her garden for some respite and kindly served a lovely tea as they enjoyed some entertainment on the main lawn during the 1st World War.
A beautiful floral wreath in commemoration of Remembrance Day will be on display for visitors. Arranged with care and consideration by our floral designer with classic red Roses.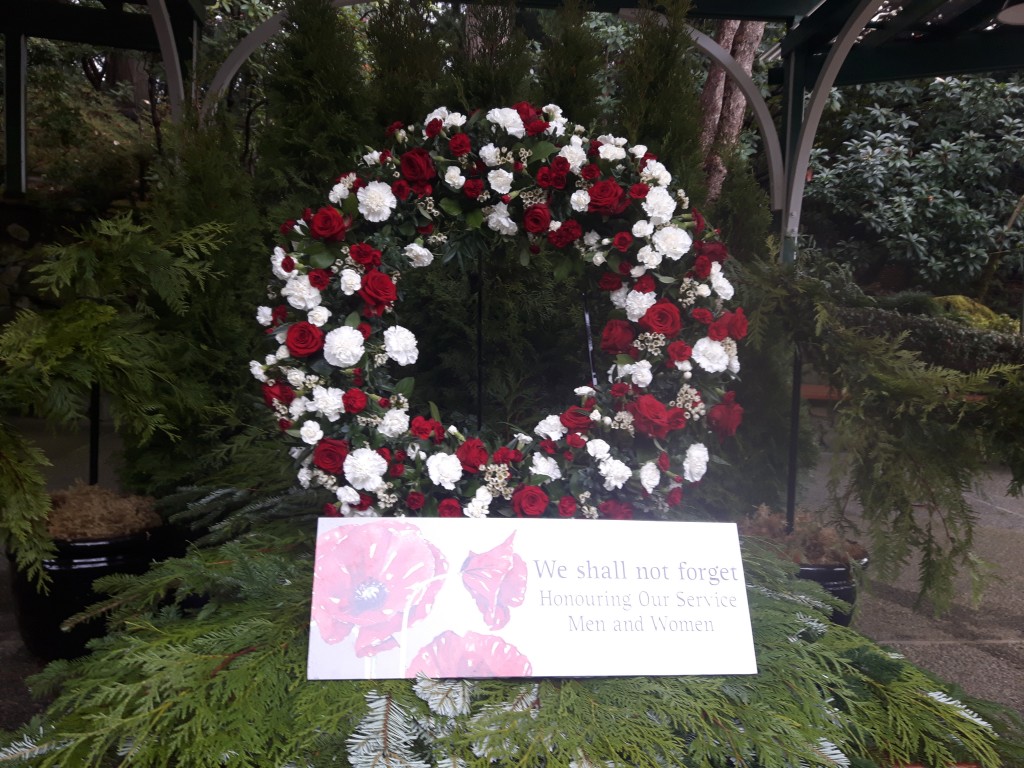 Lest we forget.
Plants that are currently blooming
Abelia
Aucuba japonica (Spotted laurel)
Bellis (English daisy)
Bergenia (Elephant's ears)
Callicarpa (Beautyberry)
Cotinus (Smoke tree)
Cotoneaster
Cyclamen coum
Erica (Erica)
Euonymus europaeus (Spindle tree)
Fuchsia
Hydrangea
Illex
Mahonia ( Oregon grape)
Nandina (Heavenly bamboo)
Nerine
Ophiopogon planiscapus (Mondo grass)
Parthenocissus tricuspidata (Boston ivy)
Pyracantha (Firethorn)
Polyanthus (Primula)
Skimmia japonica
Viburnum bodnantense
Viola