What's in Bloom Now? Garden Updates November 3 – 9
By Thea Hegland
At a time when the garden is laid to rest for the season, other little things begin to pique our interest. Attractive pendant fruit dangling like jewels from the Davidia tree on the Top Walk and the pretty flowers on the hardy Fuchsia shrubs are an early November standout; Hydrangea flowerheads are beautiful as the cooler weather intensifies the rich colours.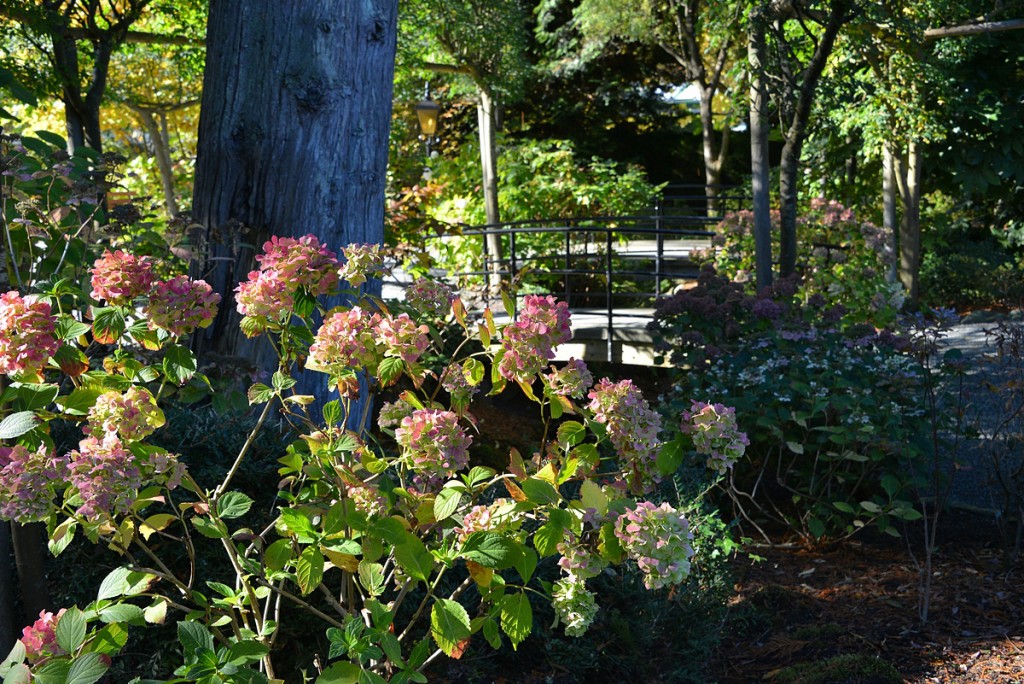 Hydrangeas vary in rich colour at this time of year
The former residence of The Butchart Family is covered in grandeur with Parthenocissus tricuspidata (Boston ivy) in stunning shades of reds.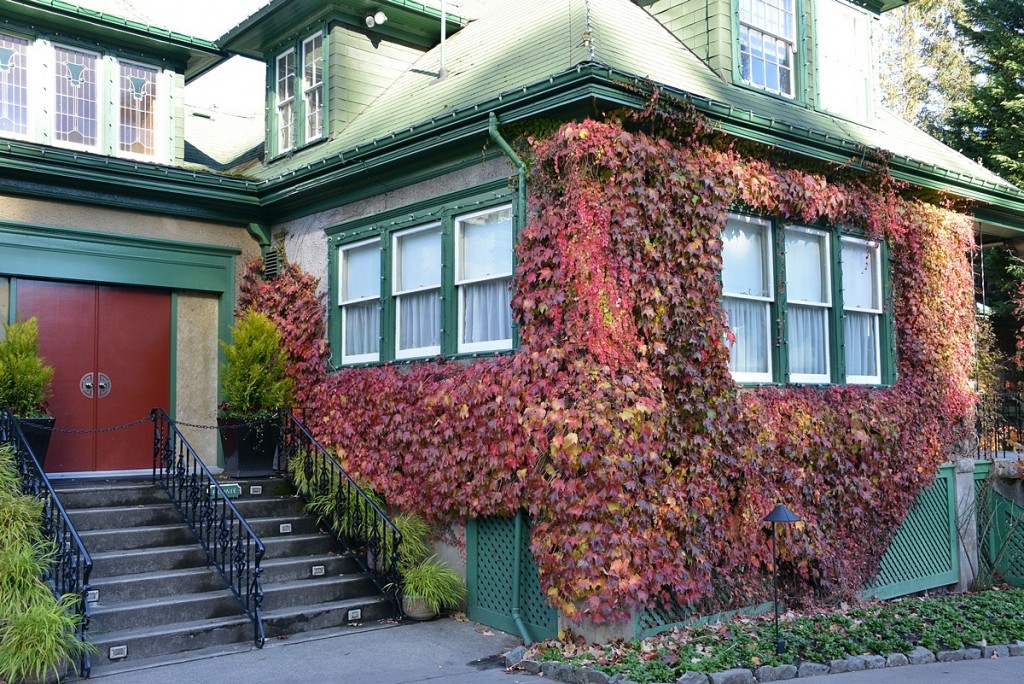 Boston Ivy adds a splash of colour
With the Plant Identification Centre retiring for the season, the gardening staff are offering tours of our greenhouses during the month of November. These tours are very popular and filled up within hours of reservations opening. With limited first come, first served spaces still available on Saturdays and Sundays, I encourage those wanting to get a rare glimpse of behind the scenes to arrive at the Information Centre early in the morning (after 9:00 AM), to get your name on the list for later that day.
Come for a visit, walk amongst the falling leaves and stay for the sumptuous High Tea – the fire inside the Dining Room Restaurant is inviting and warm!
Plants that are currently blooming
Abelia
Acer (Japanese maple)
Aconitum (Monkshood)
Aucuba japonica (Spotted laurel)
Bellis (English daisy)
Bergenia (Elephant's ears)
Callicarpa (Beautyberry)
Capsicum (Pepper)
Cercis canadensis (Forest pansy)
Chionanthus (Fringe tree)
Chrysanthemum
Clerodendrum trichotomum (Glory bower)
Cotinus (Smoke tree)
Cotoneaster
Cyclamen coum
Dahlia
Erica (Erica)
Euonymus europaeus (Spindle tree)
Fuchsia
Hydrangea
Ilex
Liquidamar (Sweetgum)
Nandina (Heavenly bamboo)
Nerine
Nyssa sylvatica (Tupelo)
Ophiopogon planiscapus (Mondo grass)
Parthenocissus tricuspidata (Boston ivy)
Pyracantha (Firethorn)
Polyanthus (Primula)
Skimmia japonica
Viburnum
Viola