A Glimpse into the Magic of Christmas
By Bruce Watson, Director of Arts & Entertainment
As the garden beds prepare to settle down for the winter, the Arts & Entertainment department is busy preparing for Christmas. Soon Christmas lights and festive displays will take centre stage to help bring some light to our holiday season.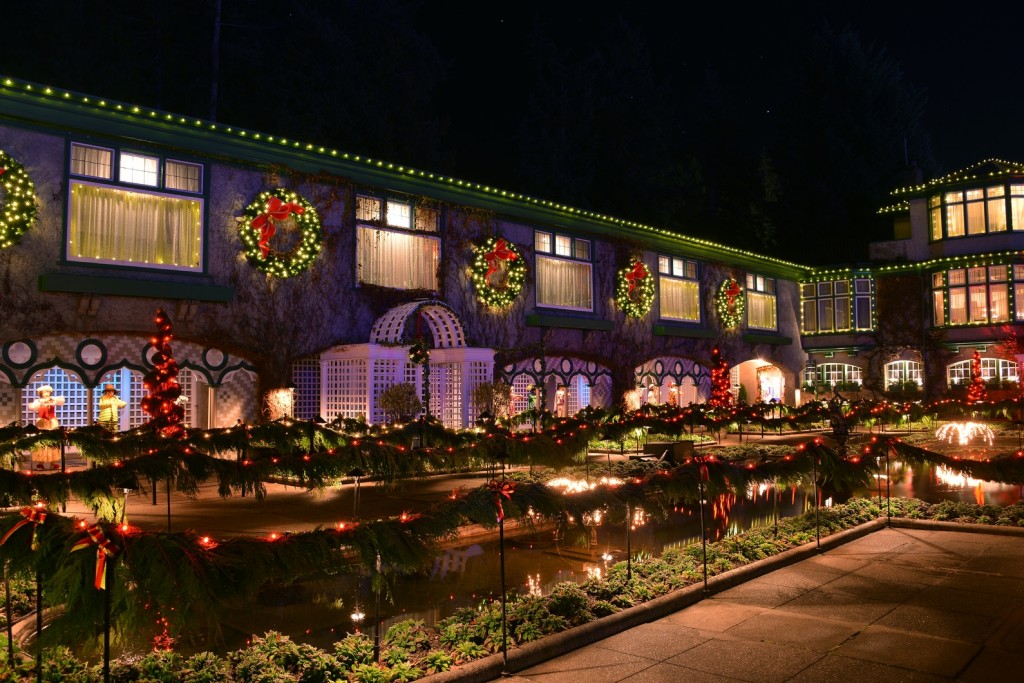 The Italian Garden adorned in festive lights and boughs of greenery
As much as visiting The Gardens at Christmas may be an annual tradition for you, the installation of the Christmas display is an annual ritual for us. Staff from all over the Gardens join us each year to assist in the installation, and once again another eager group of Christmas aficionados are working hard to bring this year's Christmas display to life.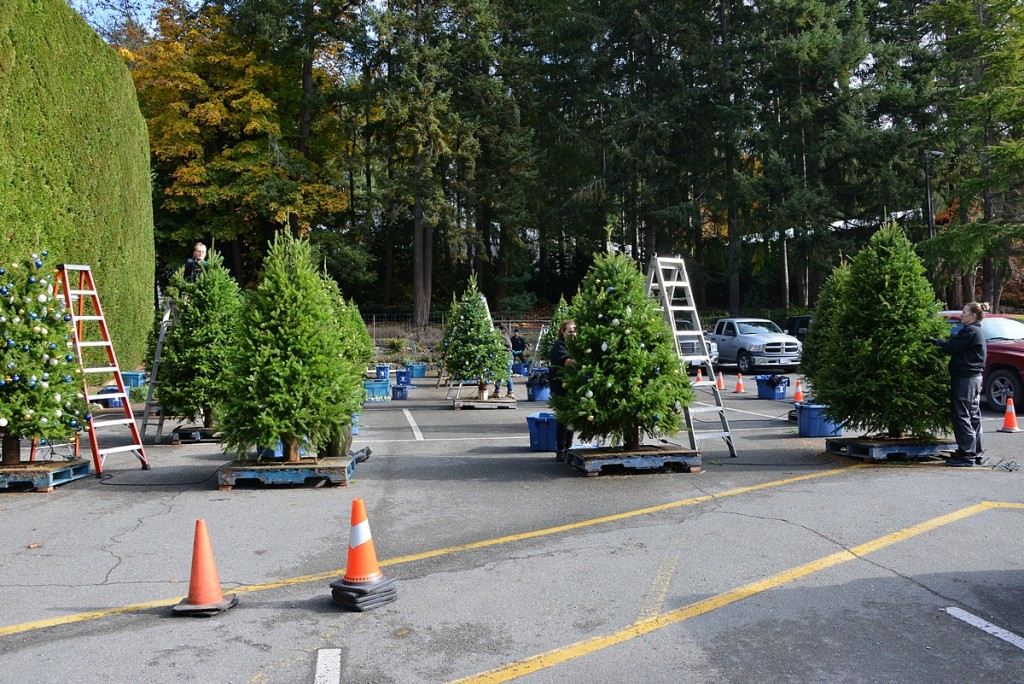 Tree decorating behind the scenes in preparation for the Christmas season
Although the installation of our Christmas display is meticulously pre-planned, we know to expect the unexpected and we are ready to adjust to deal with inclement weather, equipment issues, or other unforeseen events. We've already had to work around our first early snowstorm!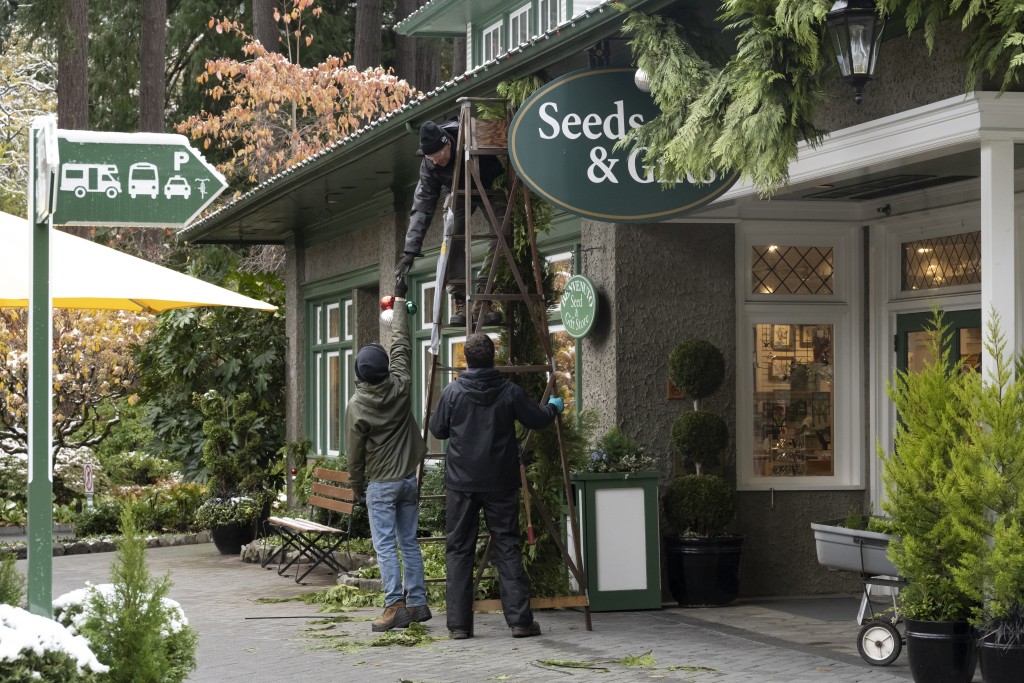 Early November snow added to the Christmas magic as we transform The Gardens into a winter wonderland

Fortunately, Christmas is resilient and adaptable. Rebounding from the changes we had to make for pandemic protocols over the past few seasons, the Christmas display will largely be back to normal this year. Ice skating remains on hold, but each of the 12 Days of Christmas await to be serenaded by your rendition of their song, while the Christmas Carollers and Festive Brass are back with live music to accompany your visit.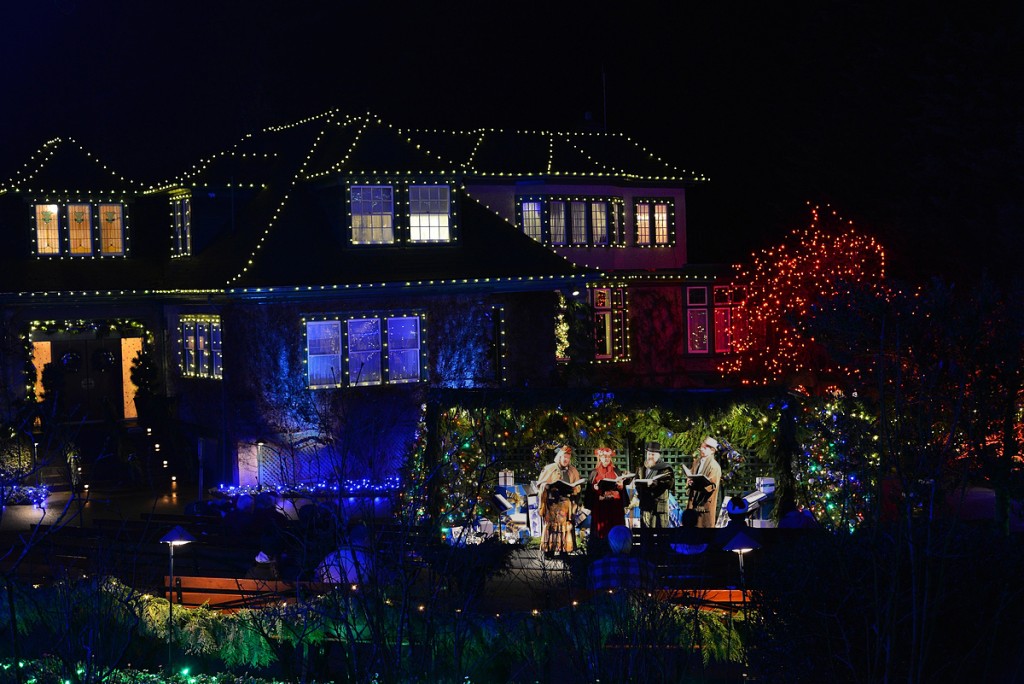 Traditional Carollers perform in the Piazza
As usual, there will be more lights, new colours, and fresh angles on old favourites. The Gardens are almost ready to welcome you back to the festive season. Enjoy your visit!