Chef's Recipe: Kabocha Squash Tot
Our culinary team has been working on a mouth-watering, 5-course menu for Victoria's Dine Around. One of the courses included in this menu is the Berryman Farms Pork Shoulder with Kabocha squash tater tot and Okanagan plum gastrique. We want to share with you how to create the tater tot portion of the meal.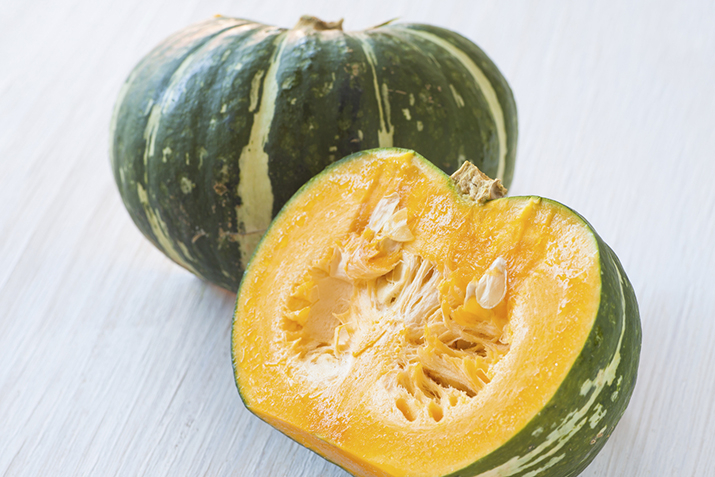 Photo: strongtogether.coop
This healthy recipe is a great way to kick off the new year — it's healthy, easy and makes a great side dish for any meal.
The Tot
Ingredients
US
Metric
Kobocha Squash
4

1/4

lbs
2 kg
Gluten free flour blend

2/3 lb

300 g
Eggs free range (fork beaten)
2
2
Nutmeg
3 tsp
5 g
Cinnamon
3 tsp
5 g
Kosher salt
3 tbsp
30 g
Olive oil
3

1/2

fl oz
100 ml
Canola oil for frying
Method
Preheat oven to 400°F
Peel, remove seeds, and cube squash
Toss with spices, salt and oil
Roast at 400°F for 25 minutes
Purée in food processor
Once cooled; fold in flour, and eggs
Using a table spoon for portioning, fry taters until golden
Season again with salt and pepper, and serve
Download and print: Kabocha Squash Tot Recipe
Ingredients
US
Metric
Summer plums
2 lbs + 3 oz
1 kg
Red wine vinegar
1 cup
250 ml
Maple syrup
2/3

cup

150 ml
Shallots
8

1/2

oz
250 g
Thyme
3 tsp
5 g
Method
Remove seed from plums
Julienne shallots, and sauté, add plums and cook for 10 minutes
Add vinegar and maple syrup
Cook 10 minutes or until reduced by half
Pulse mixture in food processor for a chunky finish
Season with salt, pepper, and fresh thyme
Photo: cookingcarnival.com