Insider Knowledge about Night Illuminations
By Bruce Watson, Director of Arts and Entertainment
Every summer we stay open late into the evening, allowing visitors to get a glimpse of the Gardens in a new light – so to speak.
Pre-Season Setup and Logistics
Visiting at night is an opportunity to see the Gardens from a new perspective, and careful planning goes into making Night Illuminations appear as unobtrusive as possible. To light The Gardens we use a variety of lighting fixtures, comprising a total of approximately 3000 individual lighting units. These fixtures are also in use during our Christmas display, and between Christmas and spring we annually inspect and maintain every single light before using it again for the next year. In the spring, our team spends about a month installing lights into the gardens.
As we are a working garden, we work closely with the Gardening department to figure out when we can get into an area and how that will impact their work. Are the Gardeners fertilizing, raking, mulching, replanting? Inevitably, we install fixtures and the Gardeners move them, and then we reset them in a little dance to try to get all our needs met and present the best display possible.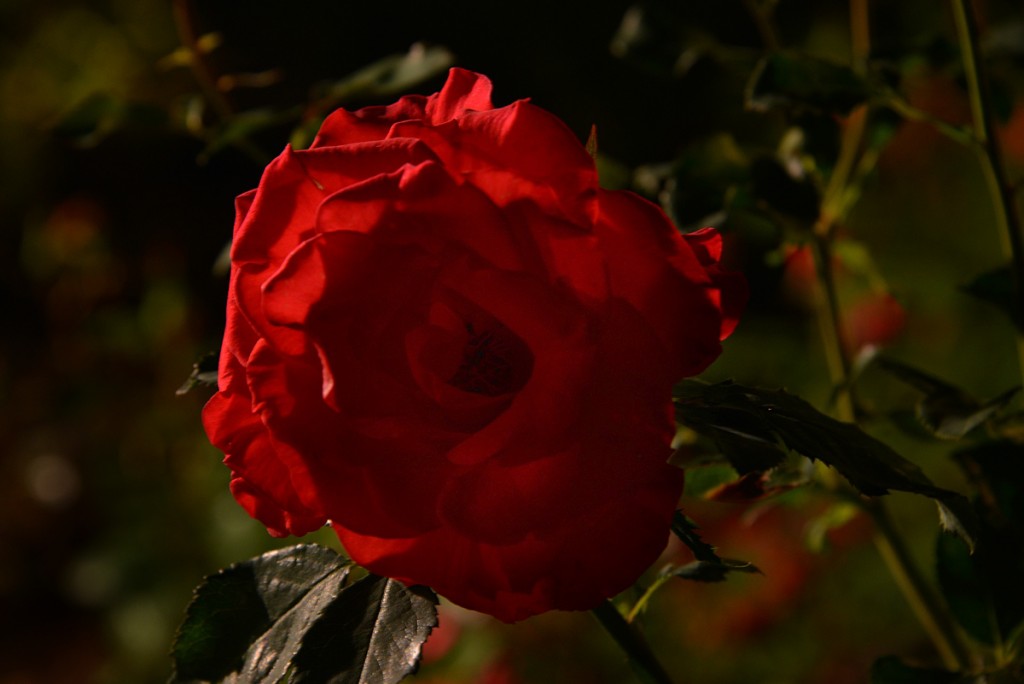 Once all the lights are in place and before the Gardens open to the public for the evenings, we spend a week working at night, aiming our fixtures to focus on what we want to showcase each year. You might think this would be the same each year, but it is not. The Gardens are constantly growing and evolving, and we do the same along with it.
Different lights are used for various purposes: path lights, bed lights, vista lights, sign lights, narrow beam units to focus on a particular area, right down to those little lights that illuminate the water dish for your thirsty dog. Path lights keep the illumination focused downwards, out of your eyes, and allow you to find your way safely while still seeing your surroundings.
Vista lighting highlights interesting parts of the landscape we want you to see – and that which we don't. Shadow is significant and useful for contrast. What you don't see is just as important to me as what you do see. Unlike at Christmas, in summer we use less artificial colour in our lighting in order to instead highlight the colours of nature seen in our flower display.
In-Season Maintenance
Once Night Illuminations is open to the public, you would think we would be finished, but we are not. That's when the show changes! Flowers grow.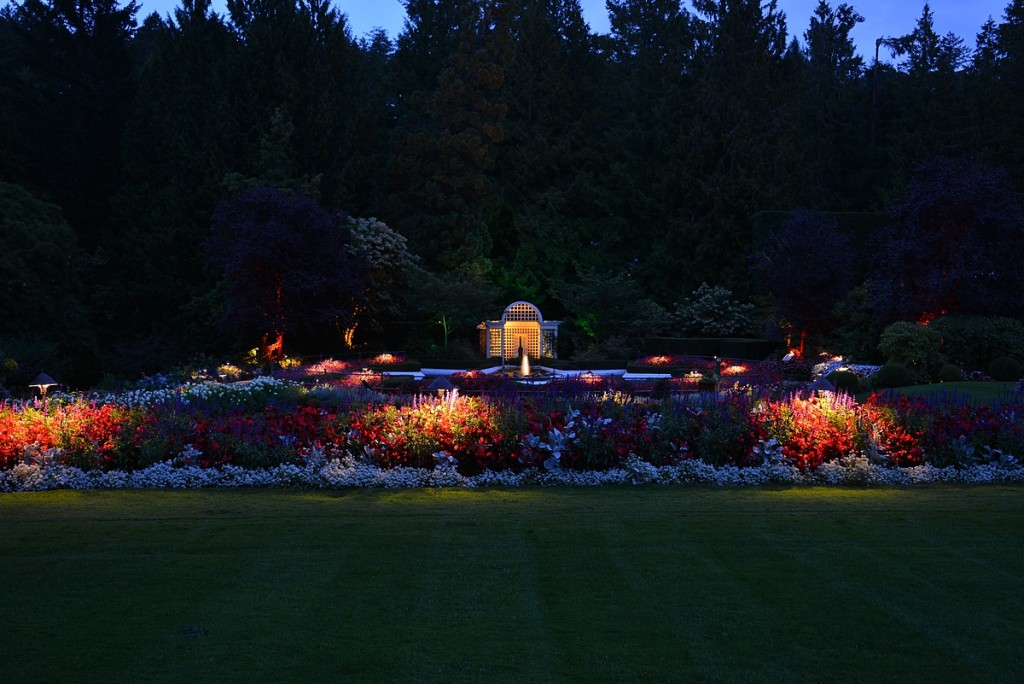 Lighting the Gardens is a bit of an art. Often we begin by lighting small flowers or foliage that might be just beginning their life cycle, but eventually it can easily surpass the height of our lighting fixtures by late summer. Every night our team does rounds, checking for burned out lights, lights that may have been moved, fallen over, or been overgrown and not fulfilling their purpose as planned. Hopefully you don't see us doing any of these things and it continues to look effortless.
In my mind, summer Night Illuminations is one of the most underappreciated aspects of the Gardens. It's a very different place at night; there is a peacefulness you don't find during the day. You are treated to bursts of colour highlighted by dramatic shadows.
The setting is romantic and inspirational.
Sometimes I wonder if the flowers know it too, because they somehow smell more fragrant, as if after a day of performing for the crowds they can now relax and finally be themselves.