Seed & Gift Store: Mixed Metal Mimi
Vancouver Island artist, Mimi Roy, constructs unique mixed metal jewelry and accessories from sustainable silver, copper, brass, and tin. Mimi's process of reclaiming 'old treasures to new trinkets' incorporates her affinity for the past with her passion to create.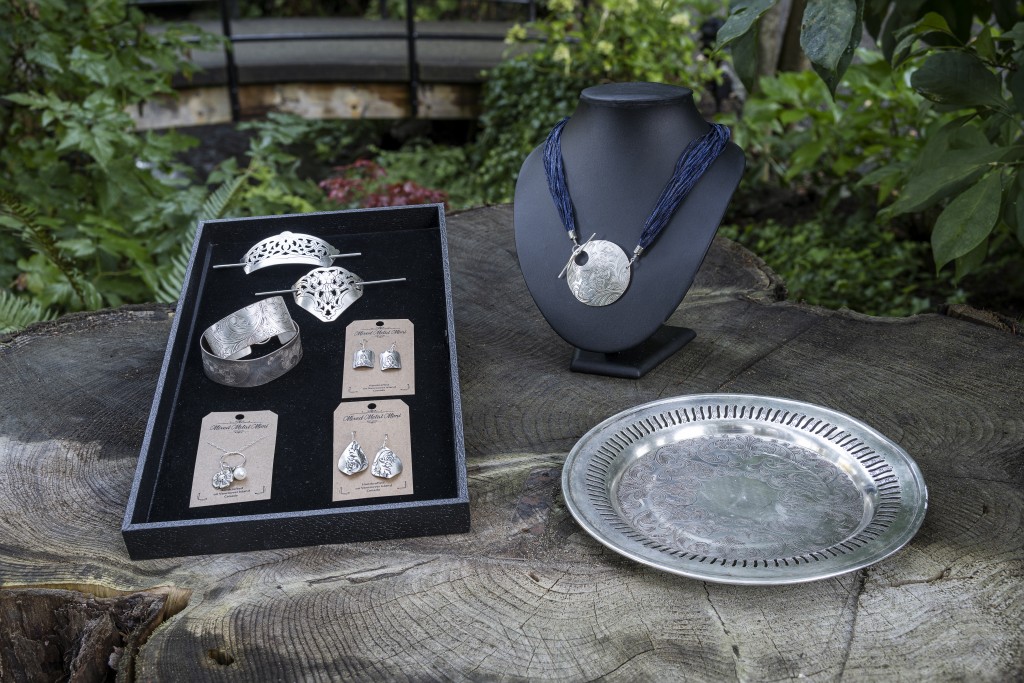 Mimi has a talent for transforming treasures into wearable works of art. No piece in her collection is alike. Each item is handcrafted and constructed with inspiration from salvaged materials. Careful attention is given to each creation to honour the history of the original piece.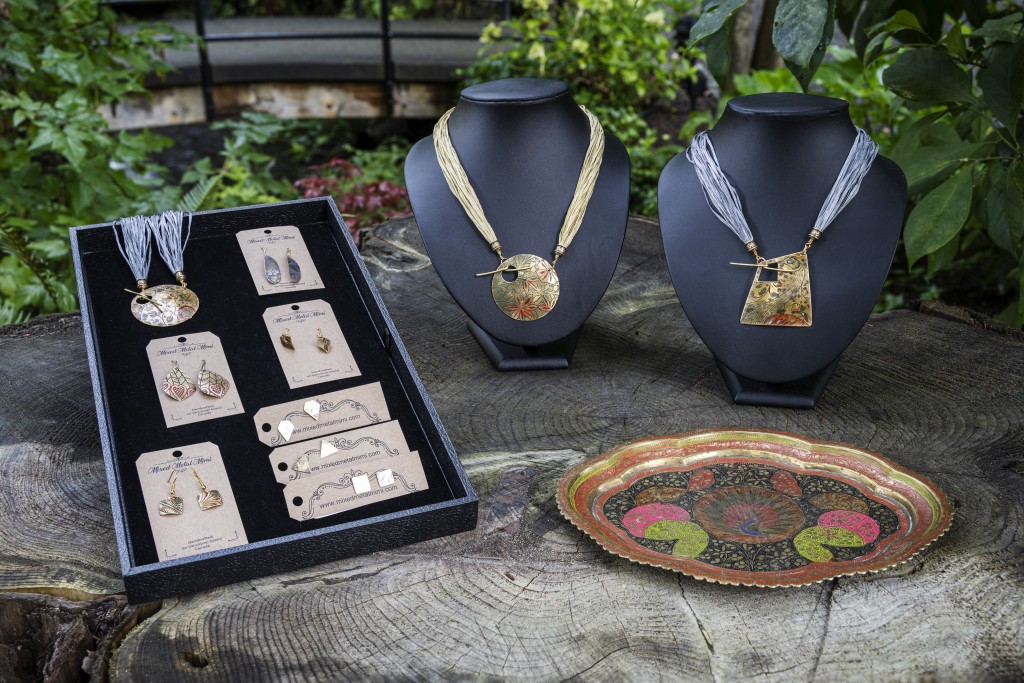 Her creative use of vintage pieces, such as plates, platters, and serving trays gives each creation character by allowing the intricate patterns of the eras to shine through in their new form. Mimi's motto is 'saving the planet one platter at a time'.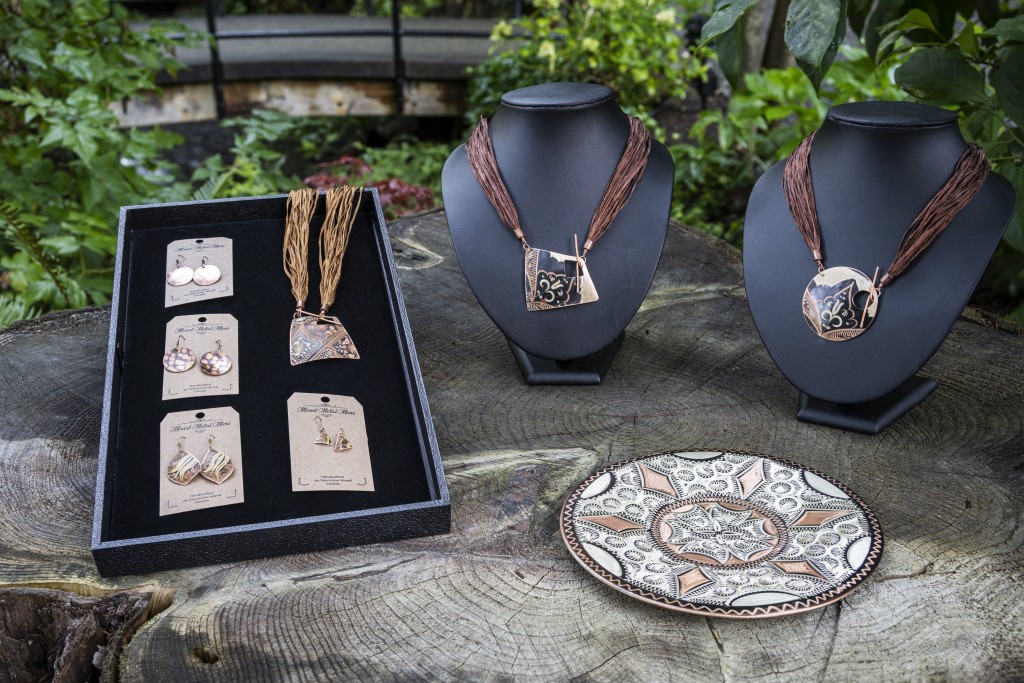 The Mixed Metal Mimi collection includes earrings, bracelets, necklaces, accessories, key rings, and ornaments.