Shopping Inspiration: Limited-time Seed Packs
We have special packages of seeds on sale in celebration of the 100th anniversary of our seed catalogue. Each package contains five different packets of seed: Aster, Cosmos, Larkspur, Sweet Pea and Zinnia.
Seed Catalogue History
After many requests from visitors Jennie Butchart began to plant an area specifically for the collection of seed. By 1920 the seed field was extensive and grew to cover the entire lawn by the entrance gate and bus parking. Many varieties of plants were grown and the seed collected. The field was extensive enough to support the establishment of the Benvenuto Seed Company. There was no admission charged to assist with maintenance of Benvenuto before the 1940's. The sale of the packages seed was the only income available to the garden of Jennie Butchart.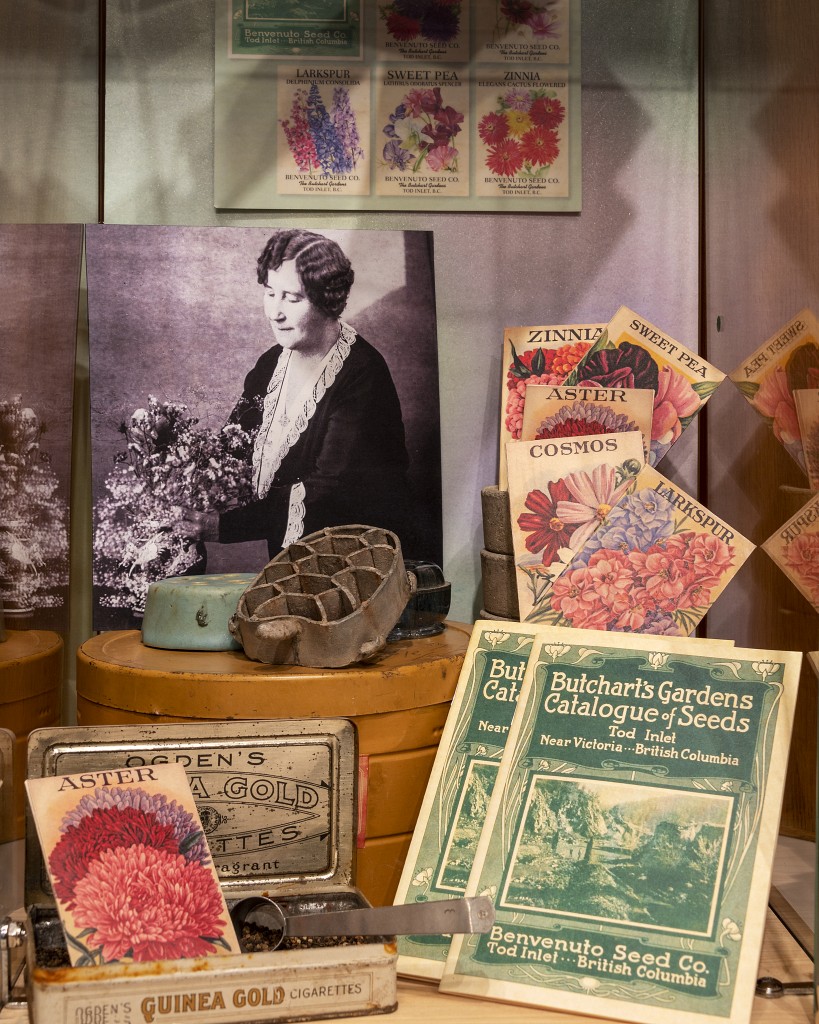 One hundred years ago there was little danger of cross pollination and so the tradition of collecting, drying and packaging the seed could be effectively carried out. In the early 1970's the tradition of harvesting home-grown seed was no longer practicable due to the development of new homes in the vicinity with gardens of their own. Nowadays tested seed is produced from leading seed producers and packages by hand by the staff of the Seed & Gift Store.
Available in the Seed & Gift Store, while quantities last, $6.99.